JDAIconnect Power Users Recognized at 2019 JDAI Conference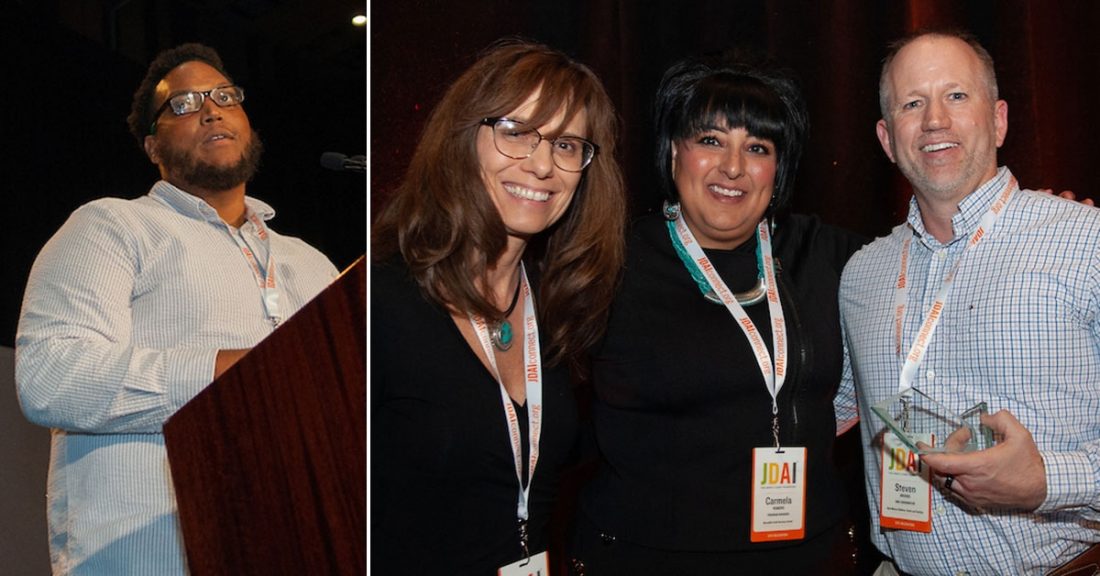 The Annie E. Casey Foundation has recognized an individual and a team for their extraordinary contributions to JDAIconnect, the online community for JDAI® practitioners and people interested in youth justice. The individual honoree is Jared Garrett, the JDAI site coordinator for Fayette County, Kentucky. The New Mexico JDAI team of practitioners was recognized as a group.
The awardees are leaders in exchanging ideas among the 2,500 users of JDAIconnect, sharing happenings in their state or site and cheering others on within the community. They contribute to the mutual support and collective wisdom that makes JDAIconnect an empowering space for users to think differently about what's possible within their systems and feel supported to do better. Their participation has helped realize the vision for JDAIconnect to inspire juvenile justice innovations and advance the well-being of youth, families, practitioners and neighborhoods.
In addition to his role in Fayette County, Garrett has been a reliable and important contributor to JDAIconnect, regularly making his voice heard well beyond the borders of Kentucky. Garrett "embodies the spirt of JDAIconnect with his willingness to connect and engage with peers thoughtfully and authentically," said Beth Oprisch, the manager of learning initiatives at the Pretrial Justice Institute, and Jason Szanyi, deputy director of the Children's Center for Law and Policy who presented the awards together at the 2019 JDAI Inter-Site Conference.
Juvenile justice reformers at the county and state level in New Mexico stand out for sharing their transformative work with the network on JDAIconnect and using the knowledge and tools being shared in this space to improve outcomes for youth and families. The New Mexico team participated more than any other state team in the two major virtual events focused on equity and data-driven decision making, the 21-day Equity Habit-Building Challenge and the Demystifying Data Challenge, respectively.
Two years into JDAIconnect's existence, Nate Balis, director of the Foundation's Juvenile Justice Strategy Group, reflected on its success in bringing together "a remarkable collection of people and places committed to reform to compare notes and explore new approaches." The online community has hosted 907 discussions among users, shared 300 blog posts, made over 900 documents available in its resource library, including videos and recorded webinars, and offered 13 training on-demand courses. "The JDAI community has more access to information, avenues to find support and opportunities to share ideas and brainstorm solutions among their peers than at any time in JDAI's history," Balis said.
This post is related to: