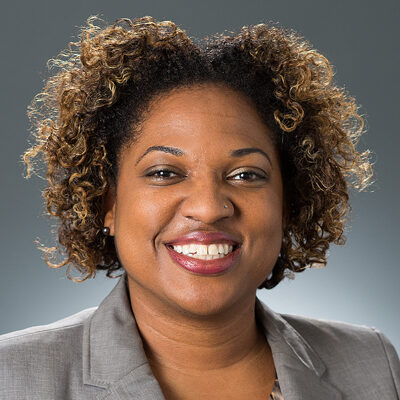 Director, National Community Strategies
Amoretta Morris leads the Foundation's national community change strategies, outside of its hometowns of Baltimore and Atlanta. Her team works with local partners to improve the neighborhoods where kids and families live by promoting access to good schools, affordable homes and job opportunities and strengthening community safety.
Morris has more than a decade of experience shaping policies and programs to improve the lives of youth and families. She has moved between the nonprofit and government sectors, either organizing for social change from the outside or reforming institutions from the inside. She brings deep experience in education policy, youth development, civic engagement, interagency collaboration and nonprofit management.
Before joining the Foundation, Morris served as director of student attendance for the District of Columbia Public Schools. She led a continuum of activities ranging from chronic absence intervention and dropout prevention to support services for homeless students. Previously, she was a youth and education policy adviser in the Executive Office of the Mayor in the Anthony Williams and Adrian Fenty administrations. She joined local government after serving as the founding director and lead organizer for the Justice 4 DC Youth! Coalition, an advocacy group that mobilized youth and adults to promote juvenile justice reform.
Morris has served on several nonprofit boards and local commissions, including her current membership on the boards of the Neighborhood Funders Group and the Harvard Kennedy School Black Alumni Association. She is also a lay leader in the spiritual community at Unity of Washington, D.C. and a member of Black Benefactors, a local giving circle that leverages the resources of grassroots philanthropists to advance social change in the D.C. metropolitan area. Morris earned a bachelor's degree in economics and African studies from Washington University in St. Louis and a master's in public policy from Harvard University.
Featured Interview
Morris recently was featured as a guest on the Give podcast.