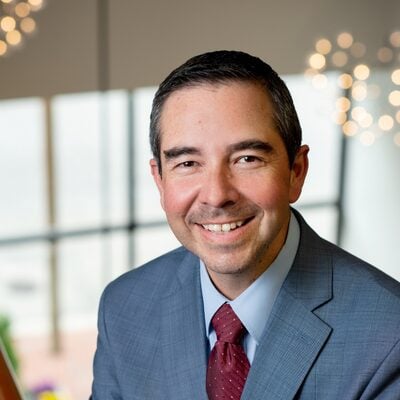 Interim Deputy Secretary
New Mexico Public Education Department
As interim deputy secretary for the New Mexico Public Education Department, Angelo Gonzales oversees the implementation of the agency's strategic plan for K–12 education as well as the agency's school transformation efforts. His big vision: Every student graduates ready for college, career and life. To get there, Gonzales is focused on breaking down silos to transform public education.
"At the end of the day, my work is about helping adults get organized and work together," he said. "What's really cool is that our staff is eager to connect the dots across the programs they lead."
Gonzales is working to align departments around shared priorities and metrics. One strategy he's particularly passionate about is community schools.
"Community schools help to engage historically marginalized voices," he said. "How can we put partnerships and systems in place that ensure schools are responsive when we identify a need for extra support?"
New Mexico is already a leader in the community-school movement nationally. Now the focus is on sustainability.
"I help people work better together by putting results at the center," he says. "That's what I'm good at. That's what fills me up."