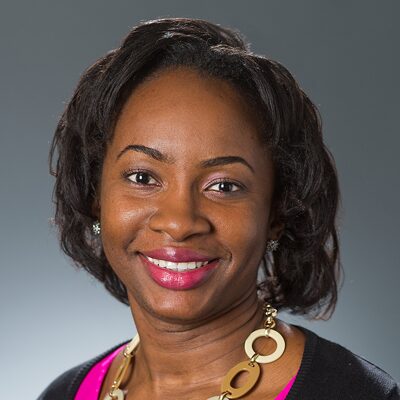 Director, Business Technology
Chigozie Okorie is a director of Business Technology, leading the development, coordination and maintenance of an integrated, information technology system and guiding digital transformation projects in support of the Annie E. Casey Foundation's mission. Chigozie's expertise spans systems transitions, business process optimization and data analysis using artificial intelligence.
After a decade of experience in cloud migrations, systems transitions and business solutions, Chigozie joined the Foundation in 2013 as a senior network administrator. In that role, she worked to ensure the Foundation had a secure, reliable and robust technology environment.
Prior to joining the Foundation, Chigozie was an infrastructure technologist with Citigroup. There, she led technology innovation and transformation and the integration of an enterprise application that helped global clients in the finance industry execute desktop migrations, allowing them to drive more value across their businesses.
Chigozie earned a bachelor's degree from the University of Maryland Baltimore County and an MBA from Johns Hopkins University. She also mentors students enrolled in Johns Hopkins University's minority MBA program.