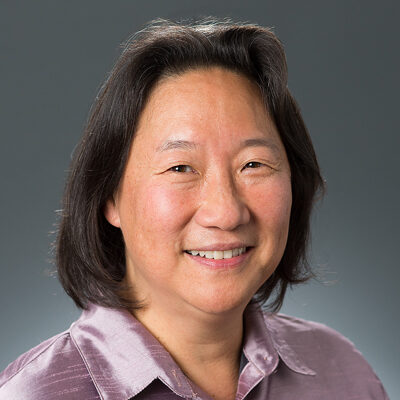 Director, Family Economic Success
Irene Lee is director of the Family Economic Success in the Center for Community and Economic Opportunity. She has been a member of the Foundation's Committee of Managers since 2004. Lee has more than two decades in philanthropy – including at the Eugene and Agnes E. Meyer Foundation and The Cleveland Foundation. She has developed expertise in housing and community development, community capacity building, adult education and workforce, children of immigrants and immigrant economic integration.
Lee serves as chair of the Maryland Adult Learning Advisory Council and on the task force for performance-based funding in adult education for Maryland and as an appointee by Gov. Martin O'Malley on the Maryland Council for New Americans. She is a member of the executive committee of the "Accelerating Connections to Employment" evaluation project, which is a multistate effort measuring the impact of the I-BEST (Integrated Basic Education and Skills Training) model through a third-party evaluation. In the past, she also served on the Task Force on Remittances of the Inter-American Dialogue, the National Advisory Council for the "We Are New York" project of Mayor Michael Bloomberg's Office of Adult Education, the Advisory Board of the Foundation Center in Washington, D.C., the National Advisory Committee for the Robert Wood Johnson Foundation's New Routes to Community Health Program and the Investors Advisory Board of Market Creek Plaza in San Diego. Lee is a founding member of Asian Americans and Pacific Islanders in Philanthropy, and former board member of Grantmakers Concerned with Immigrants and Refugees and the Washington Regional Association of Grantmakers. She also served on the selection committee of the Fred Rogers Leadership Award in Philanthropy for Children, Youth and Families and on the Advisory Committee on Strategies for Portal Neighborhoods for CEOs for Cities.
Lee holds a B.A. in history from Michigan State University, an M.A. in anthropology from the University of Michigan and an M.P.A. from Baruch College in New York as part of the National Urban Fellows program.