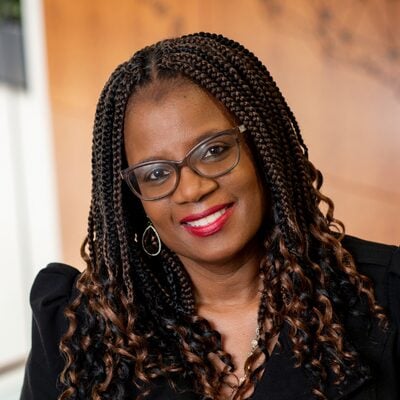 Deputy Commissioner
Connecticut Department of Children and Families
As the deputy commissioner of the Connecticut Department of Children and Families, Jodi Hill-Lilly oversees the fiscal services, hiring, contracting, training and racial equity work of the state agency.
"I really do believe that this work is a calling," she said. "It found me."
With a long career in child welfare, Hill-Lilly sees movement in this moment.
"I can't remember a more exciting time to be in this field," she said. "With changes in legislation and funding and a focus on prevention, the stars are aligned to make a real difference in the lives of kids and families."
Hill-Lilly sees those changes coming through the aligned contributions of leaders across multiple systems to shift funding further upstream for early intervention and invest in grassroots organizations.
"In my 33 years in this field, we've primarily provided funding for large nonprofit agencies," she said. "I worry that some of the recommended practices out there are not as culturally responsive for communities of color. Our children and families need to be served by competent providers who look like them and understand what they are dealing with day to day."