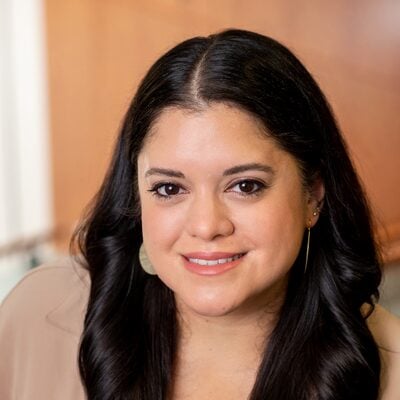 Vice President
MAYA Consulting
"I think our sector often focuses solely on children," said Kassi Longoria, vice president of MAYA Consulting. "Kids don't exist in a silo, separate from their families."
Longoria is a former early childhood educator who now supports school districts, public agencies, philanthropies and nonprofits to improve outcomes for families with young children. Her upbringing and experience in direct service drive her work.
"My first job was in a high-quality early childhood center," she said. "They had a social worker on staff and comprehensive, holistic support for the whole family. The biggest lesson was that when parents feel good and supported, their children do, too."
Longoria is encouraged by some of her recent projects that honor families as experts by engaging them as paid consultants. Still, as a Texan, she sees a connection between the recent mass shooting at Robb Elementary School in Uvalde, Texas, and policies that continue to disadvantage and directly affect communities of color.
"I've come to a point in my career where I've realized passion isn't enough," she said.