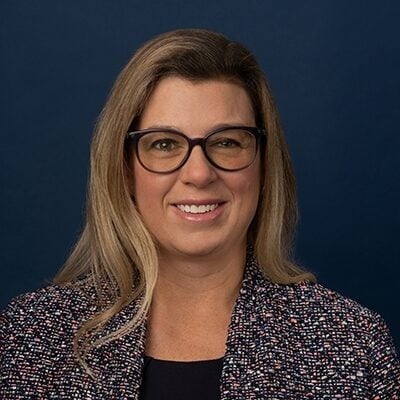 Vice President, Finance and Grants Management
As vice president, Katie Tetrault manages all accounting, financial and grant-making operations at the Foundation. This work includes general ledger accounting and reporting; grants accounting, management and information systems; investment accounting; tax and regulatory affairs; and payroll and accounts payable. She also oversees financial compliance across the foundation; preparation of Casey's annual budget; and implementation of policy, procedures and staff training related to all of these issues.
Tetrault previously served as the director of finance and grants management. She joined the Foundation in 2010, first as manager of financial reporting and compliance and then as controller. In this role, she helped implement a new online expense reporting system and worked to streamline operations and use technology more efficiently.
Previously, she worked at the national accounting firm Grant Thornton LLP for ten years, starting as an intern and rising to senior manager working in the firm's national office to provide a variety of services for SEC companies. Tetrault received a Bachelor of Science degree in accounting from North Carolina State University and a Master's in Business Administration/finance from Loyola University.