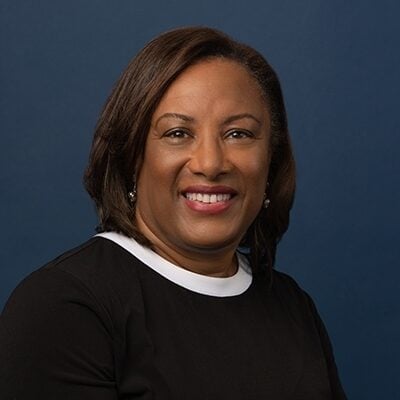 Vice President, Human Resources
As the vice president of human resources, Kimberley Brown leads the Foundation's efforts to serve and meet the needs of management and staff while creating an environment of fairness, inclusion, objectivity and confidentiality. She manages a team that provides a wide range of services including talent acquisition and development, employee relations, coaching and counseling, benefits and wellness programs, professional and management training, compliance advisement and succession planning.
Brown first joined the Foundation in 2015, serving as the director of human resources and talent strategies until her promotion to vice president in 2019.
Before coming to Casey, Brown was the director of human resources for the Washington Home & Community Hospices, a 126-year-old non-profit long-term care and hospice facility in northwest Washington, D.C. Previously, she served as the human resources director and administrator for a national homecare agency serving the Baltimore-D.C. market, and as the director of employment Services for MedStar Washington Hospital Center, a 907-bed acute care facility. Brown holds a bachelor's degree in business administration and an M.B.A. from the Perdue School of Business at Salisbury University.