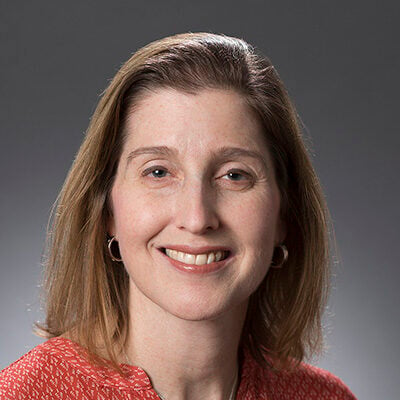 Director, Family Well-Being Strategy Group
Leslie Gross serves as the director of the Family Well-Being Strategy Group. Prior to this role, she led national, state and local efforts to improve policies and practices and help ensure all young people have the opportunity to successfully transition from foster care to adulthood as the associate director and then director of the Foundation's Jim Casey Youth Opportunities Initiative®.
Before joining the Foundation, Gross was director of the Office of Well Being for the District of Columbia's Child and Family Services Agency (CFSA), where she led a team of specialists focused on innovative strategies to achieve well-being outcomes for children, youth and families in the foster care system. She also worked for the Office of the Attorney General's Child Protection Section in a number of roles, including supervising line attorneys representing CFSA in Family Court, providing counsel to CFSA and leading efforts to incorporate the legal team into a number of agency strategies, including trauma-informed work and a decision-making framework for use across the agency.
Gross has served on court and city-wide committees focused on family law issues. She led the redesign of the District of Columbia Family Treatment Court and chaired the Court's Education Committee focused on better outcomes for youth in foster care. Gross has a wide range of policy experience in human service issues, including having worked for the National Child Abuse Coalition on federal legislation and served on the national board of Prevent Child Abuse America.
Gross earned a law degree from the Ohio State University and a bachelor's degree from the University of Pennsylvania.