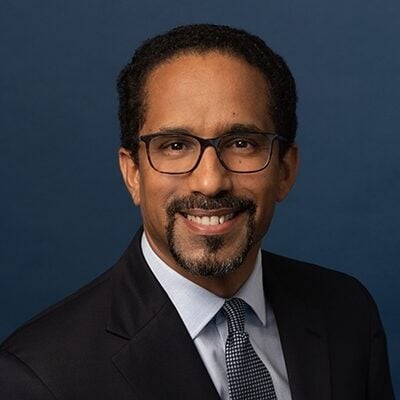 Director, Equity and Inclusion
As director of Equity and Inclusion, Oronde Miller partners closely with colleagues across the Foundation — including the senior leadership team — to integrate equity and inclusion into all aspects of the Foundation's work. Serving as a thought leader and primary resource for racial equity, Miller leads a team focused on building capacity and driving the development of tools and protocols to help embed equity-focused strategies into programmatic work and spotlight best practices across the Foundation and the field.
Before joining Casey, Miller served as senior program officer at the W.K. Kellogg Foundation, where he led a team focused on investments and organizational capacity-building related to racial equity and community engagement. Prior to joining the Kellogg Foundation in 2016, Miller served as a senior associate at the Center for the Study of Social Policy in Washington, D.C., where he worked primarily on addressing challenges facing families of color involved with the child welfare system. Miller also served as chief of staff for the Maryland Department of Human Resources and as a senior director of strategic consulting for Casey Family Programs, supporting child welfare system transformation efforts in Maryland, Virginia and the District of Columbia. Miller holds a bachelor's degree in elementary education and a master's degree in developmental psychology, both from Howard University.