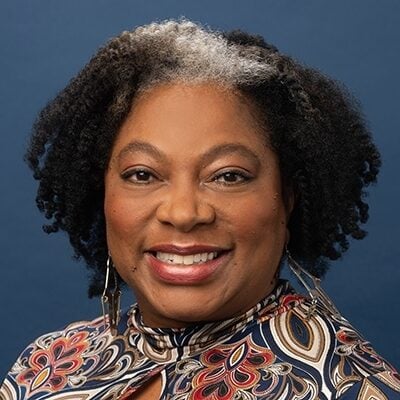 Director, National Community Strategies
Pamela Lawrence leads the Foundation's national community change strategies, outside of its hometowns of Baltimore and Atlanta. Her team works with local partners to improve the neighborhoods where kids and families live by promoting access to good schools, affordable homes and job opportunities and strengthening community safety.
Before joining Casey, Lawrence held several roles with the U.S. Department of Housing and Urban Development in Washington, D.C. She started as a public housing revitalization specialist and then served as acting Community and Supportive Services director. In her most recent role, as a neighborhood and community investment specialist, she was responsible for the administration of HOPE VI, Choice Neighborhoods and Public Safety Enhancement grant programs and funds.
Prior to her tenure with the federal government, she was president and owner of Competency Builders, Inc. and Associates and director of Resident Services for the Indianapolis Housing Agency in Indianapolis, Indiana.