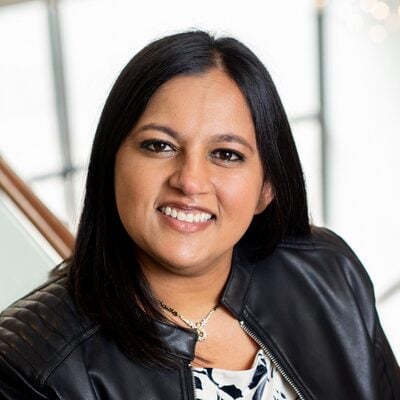 Vice President of Program and Strategy
Skillman Foundation
For Punita Dani Thurman, vice president of Program and Strategy at the Skillman Foundation in Detroit, transforming education systems is all about ensuring they are designed to make sure every child can succeed.
"I believe philanthropy has an important role to not just resource and support nonprofit partners but to serve as connectors, collaborators and conversation shapers," she said.
Thurman noted that young people spend 80% of their waking hours outside of school. For those in communities of entrenched poverty, there are widespread gaps in opportunities to make the most of those hours.
"There are brilliant and powerful young people in every neighborhood in every community," she said. "The systems that serve them were never designed for all of them to succeed to their full potential. The [systems] need to be transformed and reimagined, not just reformed or patched up."
Thurman oversees a team that deploys nearly $20 million annually in support of Detroit children. Her goal is to create flexible solutions with young people and the adults who serve them.
"We encourage them to think big and ensure their voices and ideas are at the center," she said.