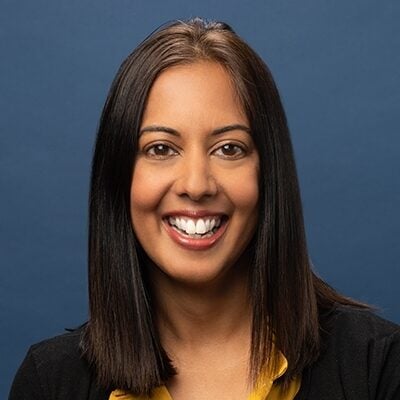 Senior Associate, Center for Economic Opportunity
Ranita Jain focuses on helping young people develop the experiences, skills and connections they need to succeed in today's economy.
Prior to joining the Foundation, Jain was associate director of research at the Aspen Economic Opportunities Program, where she led applied research projects that supported the development of innovative approaches to improving jobs and economic opportunities. Jain also was a study director at Westat and a senior research associate for New York City's Human Resources Administration/Department of Social Services.
She holds a bachelor's degree in commerce from the University of Virginia and a master's degree in public policy from Johns Hopkins University.