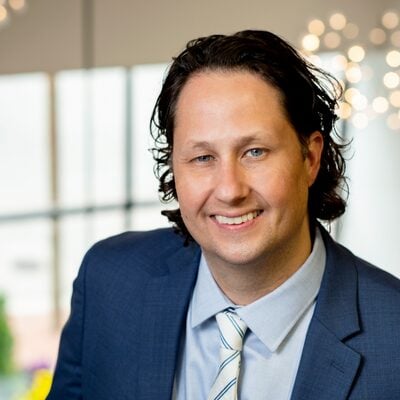 Clinical Innovation and Technology
Specialized Alternatives for Families and Youth
A licensed clinical social worker with a master's in business administration, Ryan Estes brings a unique business lens to his work as chief of Clinical Innovation and Technology for Specialized Alternatives for Families and Youth (SAFY). SAFY offers behavioral health and therapeutic foster care services.
"Growing up with family members with mental health and substance use issues, I always knew I wanted to be in the counseling field," he said. "I realized that doing family therapy isn't enough; the systems are weak and marginalizing. You have to change the systems. That's what drew me to social work."
Estes tracks trends nationally and in the seven states where SAFY works to ensure the organization's services are meeting needs. SAFY emphasizes family preservation. In particular, Estes is taking on the disproportionate involvement of young people of color in family services and foster care.
"How do we disrupt using child welfare as a surveillance system and, instead, use it to build parent capacity and share resources?" he asked.