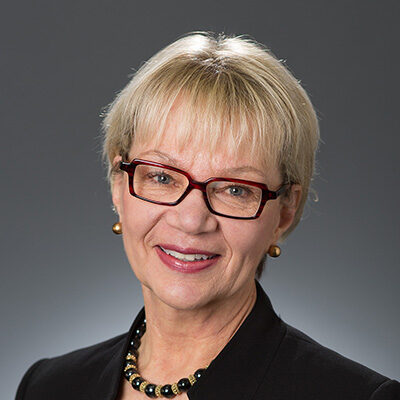 Director, Evidence-Based Practice
Suzanne Barnard oversees Casey's Evidence-Based Practice Group (EBPG), leading the Foundation's work to help communities, public systems, schools and others join together in improving child well-being through evidence-based practice. "My focus has always been on getting systems, community partners, frontline workers and families to focus on children's needs," Barnard says. "People want to do that — thankfully, helping children is a core human value — but achieving it is more challenging than you would think, given the pressures inherent in large public systems, challenging budgets and shifting political sands."
A member of Casey's Committee of Managers, Barnard serves as an adviser on several cross-unit projects that address multiple Casey goals. As EBPG director, she manages the Foundation's evidence-building portfolio, which involves grant making to programs, practices and policies expanding, adapting and scaling proof of their effectiveness.
Barnard was tapped to lead EBPG in March 2014. Before that, she was associate director of Casey's Child Welfare Strategy Group, where she provided day-to-day oversight for consulting teams, oversaw the group's communications efforts and led strategy development.
Previously, Barnard was a senior consultant for the Foundation's Family to Family initiative, an 18-year effort designed to reform foster care. In that role, she directed several regional operations and was the lead technical assistant for implementation of Team Decision Making in New York City. Before joining the Family to Family team, Barnard was a senior staff member at the American Public Human Services Association, vice president of public policy for the American Humane Association, an executive director of two nonprofit agencies and a national child welfare trainer. She has presented papers nationally and internationally and conducted seminars on issues in multidisciplinary child welfare practice. Barnard has a master's in child development and more than 25 years of experience in both public and private child welfare agencies.