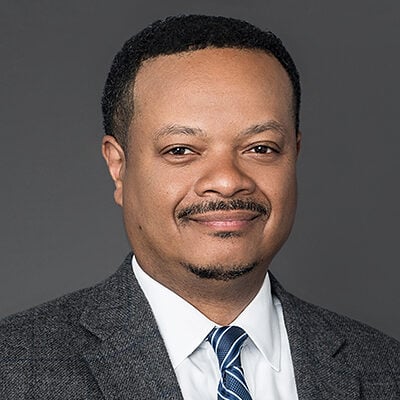 Director, Baltimore Civic Site
As director of the Baltimore Civic Site, Talib Horne leads the Foundation's efforts to improve the health and well-being of young people and families throughout the city.
Horne is a leader with more than 20 years of economic development and nonprofit experience. He most recently served as executive director of Bon Secours Community Works, where he led a strategy to expand economic, educational and health opportunities in several West Baltimore neighborhoods.
He also previously served as vice president of community and economic development at the Living Classrooms Foundation, a nonprofit that provides hands-on education, workforce development, health and violence-prevention programming, and executive director of the East Harbor Development Corporation, which helps low-income Baltimore residents accumulate assets and wealth. Horne is a member of the Baltimore City Planning Commission, helping to oversee major development and land projects.
He earned a bachelor's degree in economics from St. Mary's College of Maryland and a master's in community economic development from Southern New Hampshire University's School of Business.