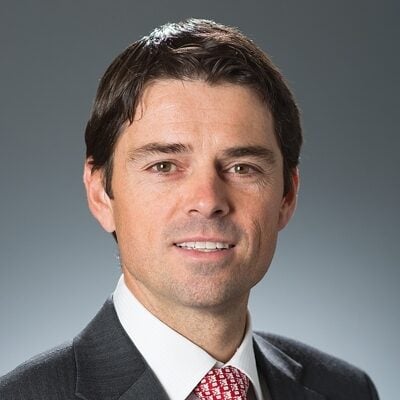 Vice President, Chief Investment Officer
As a vice president and chief investment officer, Xander Perry is responsible for the investment and management of the Foundation's $3.5 billion endowment. He provides leadership, vision and oversight to the investments team which seeks to grow the Foundation's endowment in a sustainable way and maximize the resources available to support Casey's mission and programs.
In 2013, Perry joined the Casey Foundation as the director of Private Capital Investments. In that role, he managed a $1.5 billion pool of diversified private capital investments. From 2013 through 2022, he evaluated, selected and monitored hundreds of investments across asset classes. He contributed broadly to the leadership of the investment team and management of the Foundation's endowment — including the development of the Foundation's investment policy statement and asset allocation structure that guides investment decisions. Perry was promoted to vice president and chief investment officer in 2023.
Prior to joining Casey, he was a partner at an early-stage venture capital firm, where he worked for 15 years investing in software, health care and industrial technology businesses. Earlier in his career, Perry was a consultant with Andersen Consulting.
Perry earned a Master of Business Administration degree from the Wharton School of the University of Pennsylvania and a Bachelor of Arts degree in English and history from Emory University. He gained his initial experience at a mission-guided organization while at Emory, supporting The Carter Center's Democracy Program as a financial analyst intern.