48 Million Americans Are (Still) Living in Poverty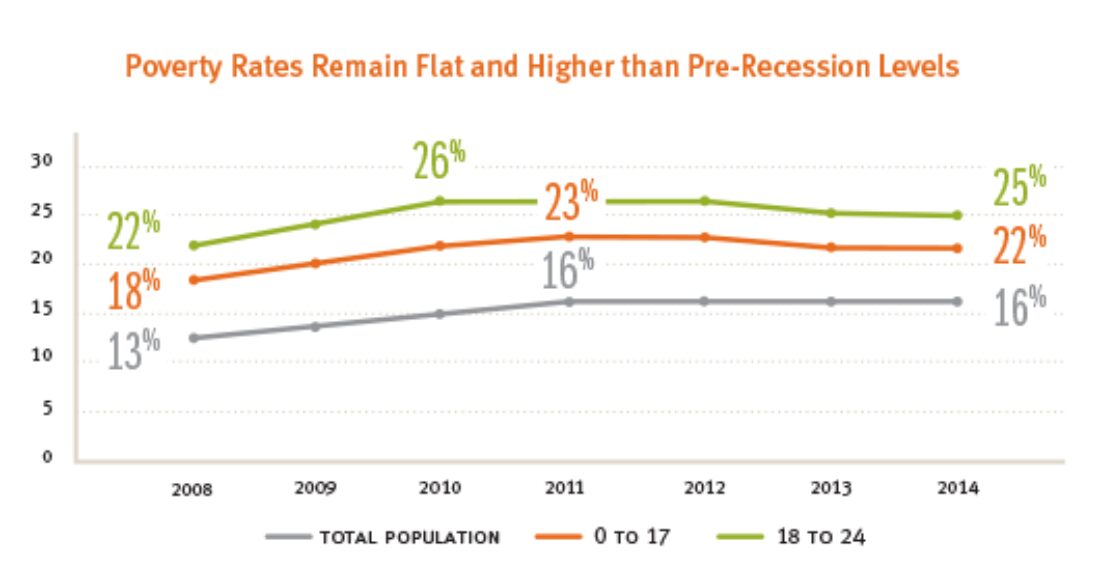 Research tells us that grow­ing up poor is one of the great­est threats to a child's healthy devel­op­ment. It also tells us that 16% of Amer­i­cans — 48 mil­lion peo­ple — were still liv­ing in pover­ty in 2014. These rates are even greater for younger Amer­i­cans, with 22% of kids and 25% of young adults (age 18 to 24) liv­ing in pover­ty in 2014. Over­all, the nation's pover­ty sta­tis­tics remained locked in place from 2013 to 2014, despite pos­i­tive upswings in employ­ment rates. Equal­ly dis­cour­ag­ing: The per­cent­age of Amer­i­cans liv­ing in pover­ty today is still high­er than pre-reces­sion rates.
Explore more pover­ty data — at the nation­al and state lev­el — in the KIDS COUNT Data Center.
This post is related to: