48 Million Americans Are (Still) Living in Poverty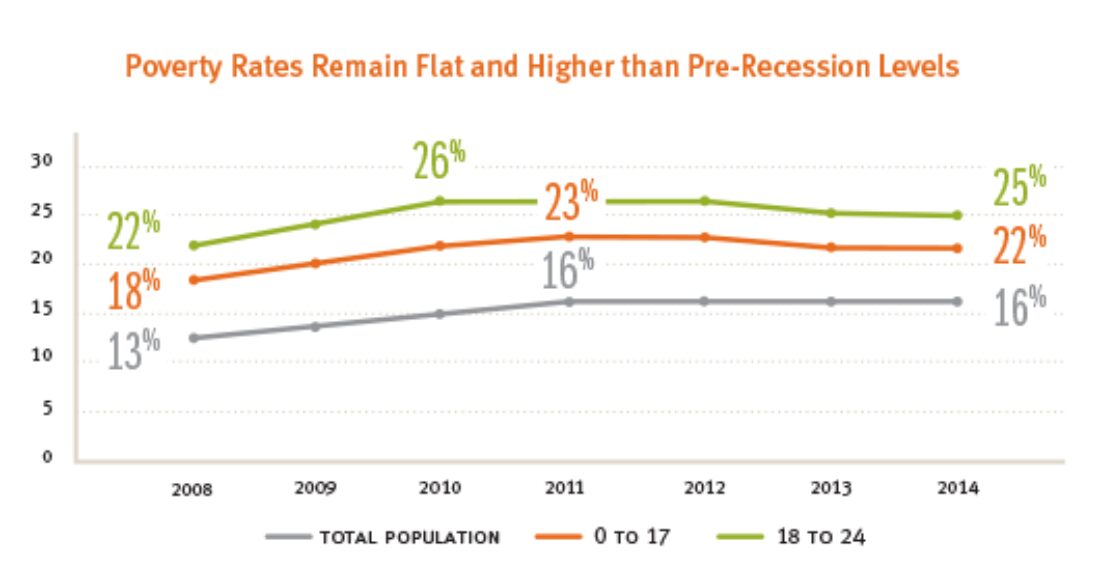 Research tells us that growing up poor is one of the greatest threats to a child's healthy development. It also tells us that 16% of Americans — 48 million people — were still living in poverty in 2014. These rates are even greater for younger Americans, with 22% of kids and 25% of young adults (age 18 to 24) living in poverty in 2014. Overall, the nation's poverty statistics remained locked in place from 2013 to 2014, despite positive upswings in employment rates. Equally discouraging: The percentage of Americans living in poverty today is still higher than pre-recession rates.
Explore more poverty data — at the national and state level — in the KIDS COUNT Data Center.
This post is related to: