50-State Data Report Confirms Urgent Need to Make Game-Changing Expanded Child Tax Credit Permanent
Annie E. Casey Foundation: Smart Policies Will Help Families With the Basics, Fuel Budding Recovery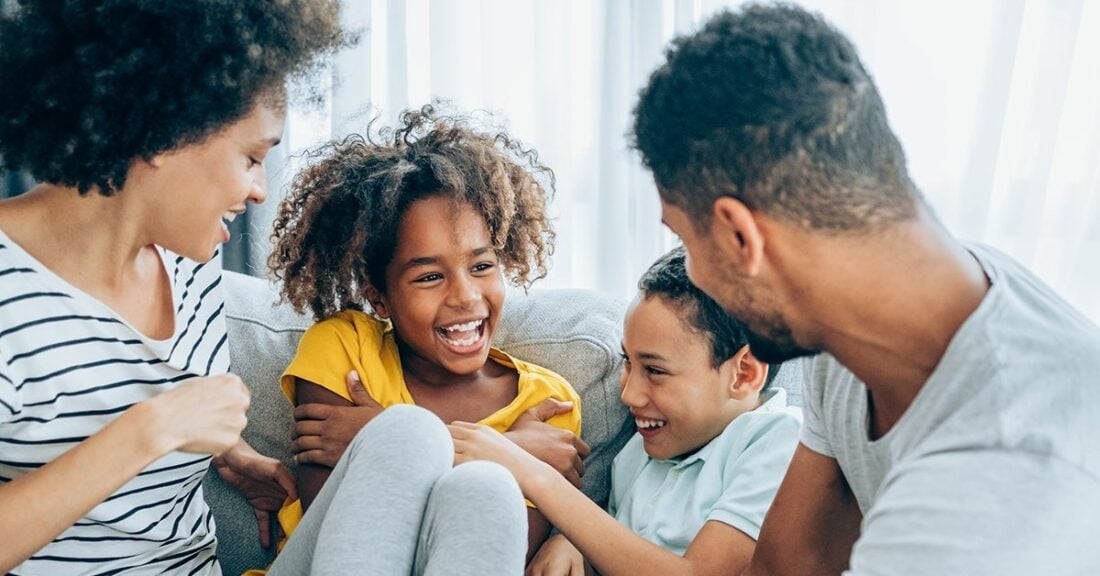 Today, as the fed­er­al gov­ern­ment launched a new web­site and oth­er resources for par­ents and care­givers eli­gi­ble for an expand­ed child tax cred­it, the Annie E. Casey Foun­da­tion released a 50-state data report that argues for mak­ing the expan­sion per­ma­nent. The Foundation's analy­sis comes from the 2021 KIDS COUNT® Data Book, a report released annu­al­ly with state rank­ings to present a com­pre­hen­sive pic­ture of child well-being — an assess­ment that indi­cates near­ly a decade of progress after the Great Reces­sion could be erased by the COVID-19 pan­dem­ic unless pol­i­cy­mak­ers act bold­ly to sus­tain the begin­nings of a recovery.
The Foun­da­tion iden­ti­fied chal­lenges faced by kids and fam­i­lies dur­ing the cri­sis, from food and hous­ing inse­cu­ri­ty to health con­cerns — and urged imme­di­ate action from Con­gress — in a Decem­ber report. Since then, the fed­er­al child tax cred­it has been increased as well as restruc­tured to pro­vide advance month­ly pay­ments to most fam­i­lies of $250 to $300 per child.
Read the 2021 KIDS COUNT Data Book
"The COVID-19 cri­sis has brought many fam­i­lies to the break­ing point, espe­cial­ly par­ents and care­givers who have lost jobs and income," said Lisa Hamil­ton, pres­i­dent and CEO of the Annie E. Casey Foun­da­tion. ​"Mak­ing the expand­ed child tax cred­it per­ma­nent will con­tin­ue pro­vid­ing crit­i­cal finan­cial sup­port for fam­i­lies who are strug­gling to make ends meet and help reduce long-stand­ing dis­par­i­ties that affect mil­lions of fam­i­lies of color."
Data from sur­veys con­firm that house­holds with chil­dren were hit espe­cial­ly hard dur­ing the pan­dem­ic in 2020 but that the U.S. appeared to be expe­ri­enc­ing the start of a recov­ery in the first months of 2021. The fig­ures from this year's Data Book illus­trate that return­ing to a pre-pan­dem­ic lev­el of sup­port for chil­dren and fam­i­lies would short­change mil­lions of kids and fail to address per­sis­tent racial and eth­nic disparities.
The annu­al KIDS COUNT data and rank­ings rep­re­sent the most recent infor­ma­tion avail­able but do not cap­ture the impact of the past year:
In

2019

, the lat­est year for which the nation­al esti­mate is avail­able,

12

mil­lion kids (

17

%) lived in pover­ty. The pan­dem­ic brought on dire eco­nom­ic cir­cum­stances for mil­lions of peo­ple, some of whom were already liv­ing in pover­ty and oth­ers who found them­selves strug­gling in new ways.
In

2019

,

4

.

4

mil­lion chil­dren (

6

%) lacked health insur­ance. This was the first rate increase in a decade, and that was before the pan­dem­ic hit.
Some good news: in

2019

, an all-time low one in sev­en high school stu­dents (

14

%) failed to grad­u­ate from high school on time, and the rate of chil­dren liv­ing in high-pover­ty areas fell for the fourth straight year, to

9

%.
Sur­vey data from the last year add to the sto­ry of America's chil­dren and families:
Dur­ing the pan­dem­ic, in

2020

, more than one in eight adults with chil­dren in the house­hold (

13

%) lacked health insur­ance. How­ev­er, by March

2021

, this fig­ure had fall­en to

11

%, sug­gest­ing the begin­nings of a recovery.
Dur­ing the pan­dem­ic, in

2020

, more than one in five house­holds with chil­dren (

22

%) said they had only slight con­fi­dence or no con­fi­dence that they would be able to make their next rent or mort­gage pay­ment on time. How­ev­er, by March

2021

, this fig­ure had fall­en to

18

%, also reflect­ing pos­i­tive momentum.
Mass­a­chu­setts, New Hamp­shire and Min­neso­ta placed first, sec­ond and third in the annu­al KIDS COUNT rank­ings that are based on pre-pan­dem­ic data. Thir­teen states (AL, AR, AZ, GA, KY, LA, MS, NM, NV, OK, SC, TX, WV), all in the South or West, land­ed in the bot­tom 20 in those rank­ings and also appeared among the worst-per­form­ing states in most or all of the pan­dem­ic indi­ca­tors reviewed by this Data Book.
Addi­tion­al Data Book recommendations:
State and local gov­ern­ments should pri­or­i­tize the recov­ery of hard-hit com­mu­ni­ties of color.
States should expand income sup­port that helps fam­i­lies care for their chil­dren. Per­ma­nent­ly extend­ing unem­ploy­ment insur­ance eli­gi­bil­i­ty to con­tract, gig and oth­er work­ers and expand­ing state tax cred­its would ben­e­fit par­ents and children.
States that have not done so should expand Med­ic­aid under the Afford­able Care Act. The Amer­i­can Res­cue Plan offers incen­tives to do so.
Lead­ers should strength­en pub­lic schools and path­ways to post­sec­ondary edu­ca­tion and training.
This post is related to: