A Closer Look: The Generation Work Partnership in Northeast Ohio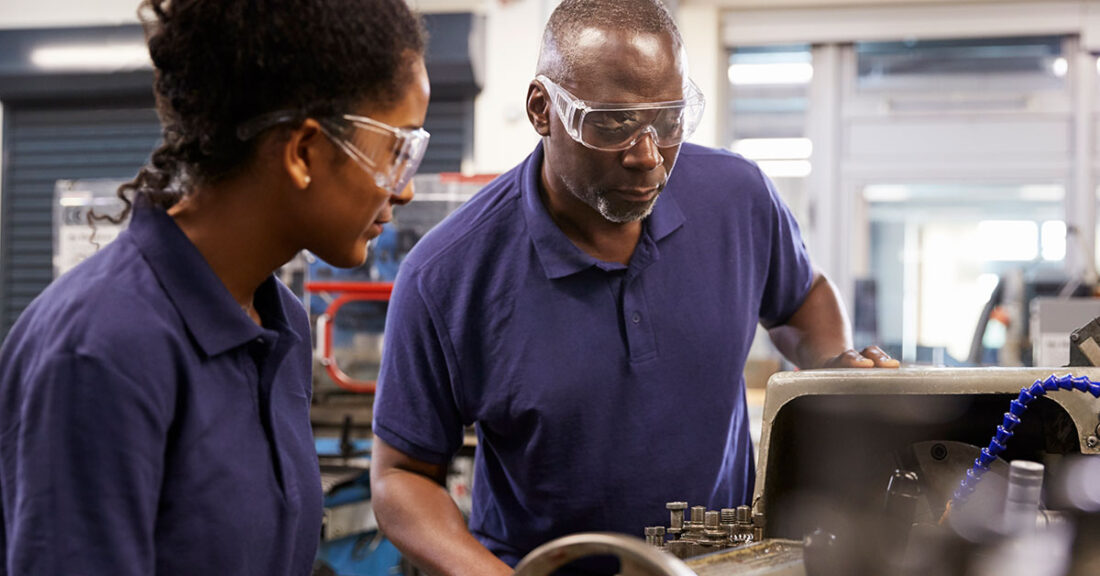 As part of its Generation Work™ initiative, the Annie E. Casey Foundation is investing in five partnerships — in Cleveland, Hartford, Indianapolis, Philadelphia and Seattle — to explore new ways of connecting young people with the knowledge and experience they need to secure jobs that lead to family-sustaining wages.
The post below kicks off a series that will examine the unique challenges and opportunities at each site. The series also will explore how each partnership is working to position young people — especially youth and young adults of color and those from low-income communities — for workplace success.
This entry focuses on Casey's partnership in Cleveland, which serves 18- to 24-year-olds who are enrolled in federal workforce development programs and eligible to receive public benefits.
The Challenge in Northeast Ohio
In Northeast Ohio, traditional education and training models are failing to equip young people — especially youth and young adults of color — with the skills and credentials necessary to land jobs that pay family-sustaining wages. African Americans are less likely to find employment and more likely to earn less when compared to their white counterparts. At the same time, employers in manufacturing, health care, information technology and other high-growth sectors are struggling to fill job openings.
The Partnership's Approach
The Generation Work partnership in Cleveland aims to address the barriers — both systemic and institutional — that young adults experience on the path to workplace success.
The partnership manages and supports the Young Adult Resource Center (YRC), which integrates training, job-placement, mentoring and other services designed to help young people connect to careers in growing industries.
Key Partners
The Northeast Ohio partnership comprises nonprofit service providers, workforce development organizations, local government and funders. The core team has five members:
Towards Employment builds employment pathways to long-term careers while creating a talent pipeline for local businesses.
Youth Opportunities Unlimited provides educational and skill-development opportunities to teens and young adults. Youth Opportunities Unlimited also teams up with Towards Employment to deliver services at a one-stop career center in the YRC.
The Cleveland-Cuyahoga County Workforce Development Board operates the YRC's one-stop career center and also administers Workforce Innovation and Opportunity Act funding.
Cuyahoga County, through its Human Services and Economic Development offices, administers both state Temporary Assistance for Needy Families funding and workforce development programming.
The Fund for Our Economic Future — a collaborative of foundations, corporations, universities, businesses and civic agencies — focuses on advancing economic growth in Northeast Ohio.
Measuring Success
The Generation Work partnership in Northeast Ohio defines success as producing a coordinated and accessible system that blends positive youth development with demand-driven strategies to build quality career pathways for young people of all backgrounds.
This post is related to:
This post is part of the series: