A Closer Look: The Generation Work Partnership in Philadelphia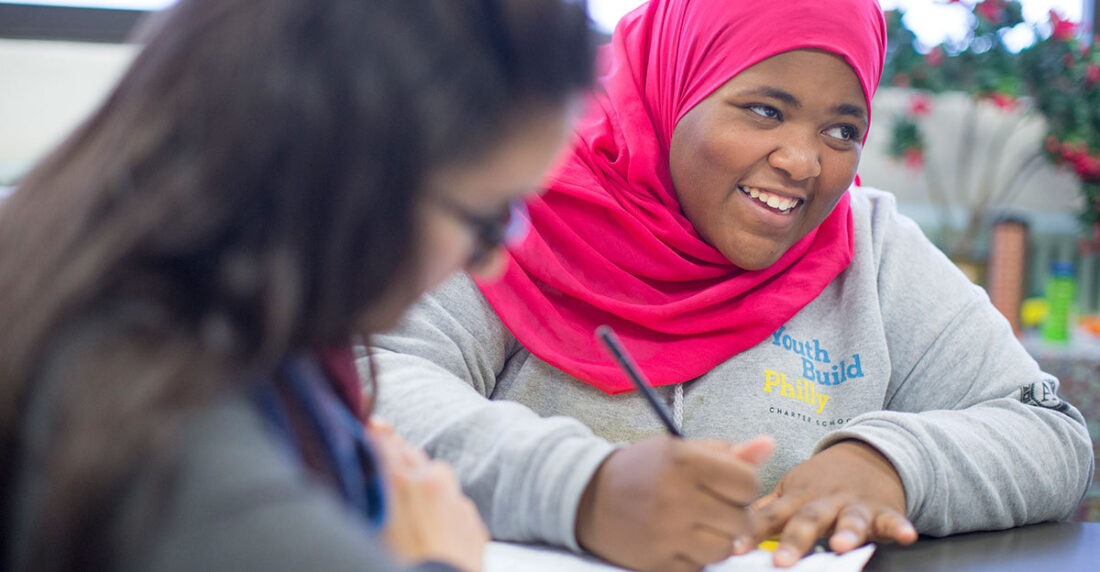 As part of its Generation Work™ initiative, the Annie E. Casey Foundation is investing in five partnerships — in Cleveland, Hartford, Indianapolis, Philadelphia and Seattle — to explore new ways of helping young people gain the knowledge and experience needed to secure jobs that pay family-sustaining wages.
The post below is part of a series examining the unique challenges and opportunities at each site. The series will explore how each partnership is working to position young people — especially youth and young adults of color and those from low-income communities — for workplace success.
This entry focuses on Casey's partnership in Philadelphia, which seeks to expand job opportunities for the city's 18- to 29-year-olds.
The Challenges in Philadelphia
Philadelphia is America's poorest large city, with a poverty rate of nearly 26%. Employment growth in the area has been slower than the nation as a whole, and—over the decades—many jobs have left the city for the suburbs. While median wages among white Philadelphians have risen over the past several years, the city's education and training systems have struggled to connect low-income residents of color — especially young people — to well-paying jobs in the regional labor market.
Despite the wide-ranging needs of its young residents, Philadelphia's youth- and young-adult-serving organizations often lack the resources to provide comprehensive education and training. They also struggle to offer wraparound services — such as transportation, child care subsidies and mental health support — that are essential to helping young people from low-income communities succeed in the workplace and in life.
The Partnership's Approach
The Generation Work partnership in Philadelphia aims to develop a coordinated and accessible workforce system — one that helps more young people of color and those from low-income communities secure jobs that pay family-sustaining wages and offer career advancement opportunities in high-growth sectors, such as health care and technology.
The partners are working with local policymakers and service providers to share lessons, strengthen referral relationships, improve data accessibility, develop and promote racial-equity practices and combine proven youth-development lessons with workforce and education strategies. The partnership is also engaging additional funders to support this effort.
Key Partners
The District 1199C Training & Upgrading Fund collaborates with a network of nearly 100 employers — including hospitals, nursing homes and early childhood centers — to provide young people with training and educational opportunities, career coaching and wraparound services that give them the opportunity to gain credentials needed for careers in health care and human services.
YouthBuild Philadelphia Charter School helps young people ages 18–20 earn a high school diploma while gaining work-based learning experiences in key industries — such as child care, health care and construction — in a supportive and community-oriented environment.
The Job Opportunity Investment Network (JOIN) is a coalition of workforce-development funders that seeks to increase equitable access to family-sustaining jobs and careers for people in the Greater Philadelphia area.
The Philadelphia Youth Network coordinates and supports numerous organizations that help young people ages 12–24 from low-income families gain the skills and experiences they need to succeed in well-paying careers in the local labor market.
Measuring Success
The Generation Work partners define success as providing youth and young adults with the support and guidance they need to realize their goals and attain the skills necessary to succeed in the workplace, putting them on a path to well-paying careers in growing industries.
Read More About the Generation Work Partnership in Philadelphia
This post is related to:
This post is part of the series: