A Focus on African Culture Yields Literacy Gains for Black Kids in the Twin Cities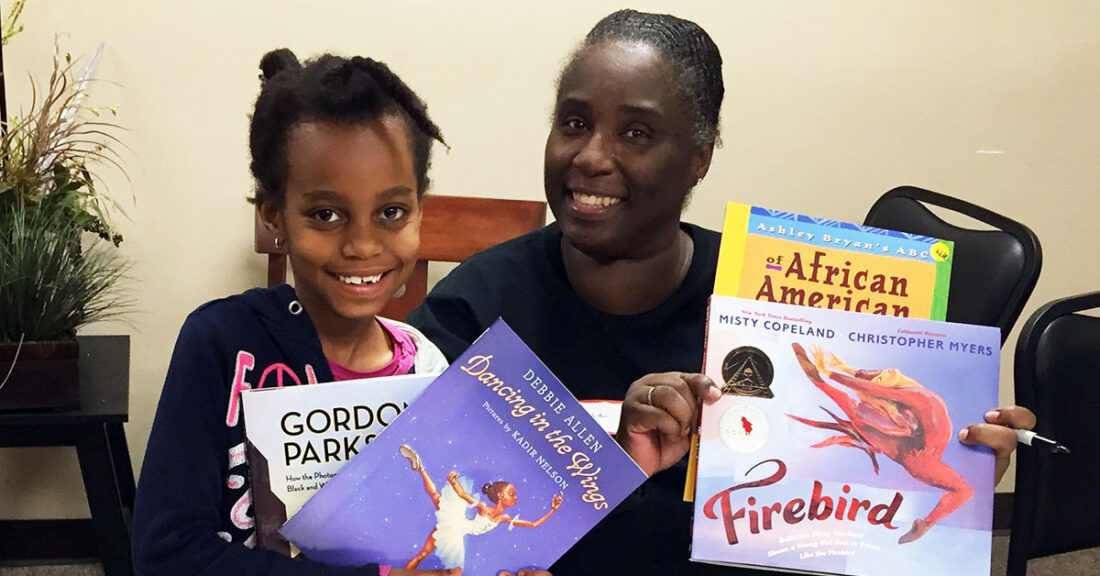 Based in Minneapolis, Minnesota, The Network for the Development of Children of African Descent (NdCAD) is drawing on the African heritage of local families to help boost student performance and parental engagement.
The nonprofit — which receives support from the Annie E. Casey Foundation — offers several academic enrichment and leadership programs for the region's students and parents. NdCAD's Imhotep Science Academy encourages students to emulate Senegalese anthropologist, Cheikh Anta Diop. The Uhuru Youth Scholars program teaches high school upperclassmen ancient African research techniques. And an afterschool Sankofa Reading Program has seen nearly all of its students raise their literacy skills.
The programming's cultural framework is intentional. Developing more evidence-based practices with culturally rooted approaches was a key recommendation of the Foundation's 2014 Race for Results, which identifies strategies to improve outcomes for children of color.
"The Minneapolis and St. Paul region has a higher concentration of black families — including many from east and central Africa — compared with the rest of the state, which makes the fusion of Afrocentric history and tradition into NdCAD's curriculum especially relevant," says Gevonee Ford, the nonprofit's executive director and one of its founders.
Students in the Sankofa Reading Program advanced their reading ability by two to five levels while improving their attendance record, according to a 2018 evaluation by the University of Minnesota. A separate evaluation by Ramsey County, home to St. Paul, compared two sets of parents who received state welfare benefits: those who were enrolled in NdCAD programming and those who weren't. The evaluation found that the NdCAD-engaged parents were more likely to be involved in job skills training, working stable jobs, or enrolled in GED completion or college prep programs.
"Connection to community and culture affirms identity and provides a sense of belonging, something youth of color and indigenous youth are generally not afforded in our society. The importance of this is clear in the results NdCAD's approach delivers," says Angelique Kedem, a senior associate for equity and inclusion at the Foundation.
Ford identifies seven key principles used to build NdCAD's educational programs. These are:
Literacy and identity connections: Use literacy as the means to develop and form strong cultural identity, which translates to learning, achievement, and engagement.
Root issues: Diagnose root issues and causes and adopt strategies that address and correct them.
Action research: Use research methods that engage families and communities as full partners.
Values-driven approach: Adopt a values-driven stance to take an aspirational view and understanding of children and families, helping them build self-efficacy and agency.
Parent and community engagement: Differentiate involvement from engagement and adopt strategies that engage parents in providing cultural education and community-building, for themselves and their children.
Cultural-learning space: Integrate learning content, learning structures, mood and setting in the learning space – and people in the space – to impact and deepen learning.
Self-determination: Support children and families to become competent in their own culture and history while building consciousness in and of heritage.
"It's vital that we uncover more academic programs and approaches that instill a sense of belonging for youth of color and indigenous youth and build these characteristics into our public systems, programs, and policies," says Kedem.
Read more about culturally relevant evidence-based practices
This post is related to: