A Model Move: Trauma Informed Community Building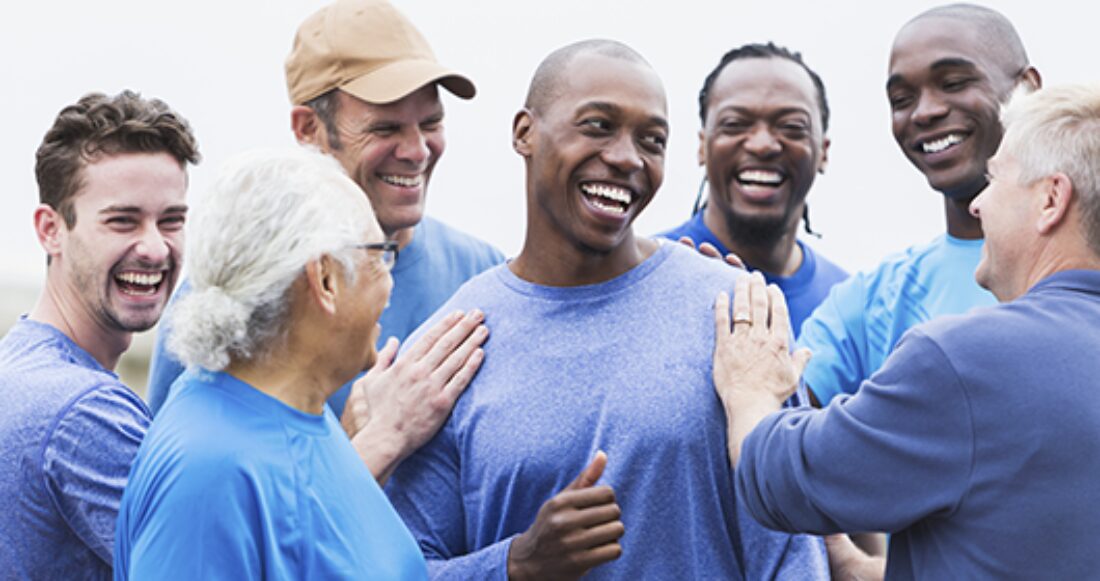 In working to help families move out of poverty, Casey has recognized the adverse effects and long-term implications of stress on children and their parents. The persistent strain of not having enough money for food, rent or electricity is often exacerbated by trauma in the community or at home. These stressors further compromise a child's well-being and ability to thrive in school and beyond.

Across the country, public housing revitalization efforts are focusing on strengthening their community's social fabric and preparing residents to transition to new housing and mixed-income neighborhoods. Yet existing programs and policies designed to help these families often ignored the trauma they experienced.
Such widespread trauma has long defined San Francisco's public housing communities and prompted the development of an alternative community-building approach called the Trauma Informed Community Building (TICB) model.
This model — created by the Health Equity Institute at San Francisco State University and a nonprofit affordable housing developer called the BRIDGE Housing Corporation — is unique in its recognition of community- and individual-level trauma.
In a new report, researchers at the HOPE SF Learning Center — part of San Francisco State University's Health Equity Institute — outline early lessons from the model's implementation:
Do no harm by recognizing past and current trauma and avoid retraumatizing individuals and the community.
Acceptance: Meet residents where they are, accepting the realities of community conditions.
Community empowerment: Including community members and ensuring equitable participation promote a sense of hope and control.
Engaging in an ongoing reflective process that adjusts to new developments and community needs is key. TICB takes a long-term approach to improving outcomes in communities that have experienced trauma.
At its core, TICB aims to enhance community readiness by promoting social cohesion and resiliency. It works to ensure that residents are better equipped to adjust to changing circumstances, including transitioning to a mixed-income neighborhood.

Three additional takeaways from the report:
When residents attend community-building activities, their mental and physical health improve.
In addition to reporting self-esteem boosts, engaged residents said they felt happier, more relaxed and less depressed. Several individuals reported losing weight, eating healthier, exercising more and experiencing reduced asthma symptoms.
Even though community safety is a significant participation hurdle for residents, "zones of safety" may exist around community-building activities.
Even if their immediate surroundings were unsafe, respondents reported feeling safe during community-building activities. These localized "zones of safety" were due to a combination of factors, including consistent staff, neutral locations and a sense of connectedness among participants.
Holding weekly activities creates a sense of structure and consistency for residents.
Residents noted that certain factors, such as a convenient location and time and having no entry fee, made it easier for them to participate in activities on an ongoing basis. This predictable, stable schedule supports TICB's central aim to "de-escalate chaos" that may be present in some residents' lives.
Today — four years after its implementation — the TICB model has helped the BRIDGE Housing Corporation and San Francisco rebuild the city's Potrero Terrace and Annex (PTA) housing developments. This effort is part of the city's HOPE SF initiative, which is the first large-scale public housing revitalization project in the nation to invest in high-quality sustainable housing and broad-scale community development while displacing as few residents as possible.
Residents from PTA and surrounding neighborhoods are now engaged in community-building activities and continue to form new bonds. As a result of these early successes, the city of San Francisco plans to implement TICB at all of its HOPE SF sites.
Researchers are looking to expand the TICB model to further support social cohesion and resiliency. These changes include:
broadening the model's focus on healing to include physical activity and healthy living, which have a well-established positive impact on stressed individuals; and
using it to encourage readiness to engage with services, to live in new housing and to change behaviors.
This post is related to: