A Place to Call Home in Atlanta's Pittsburgh Neighborhood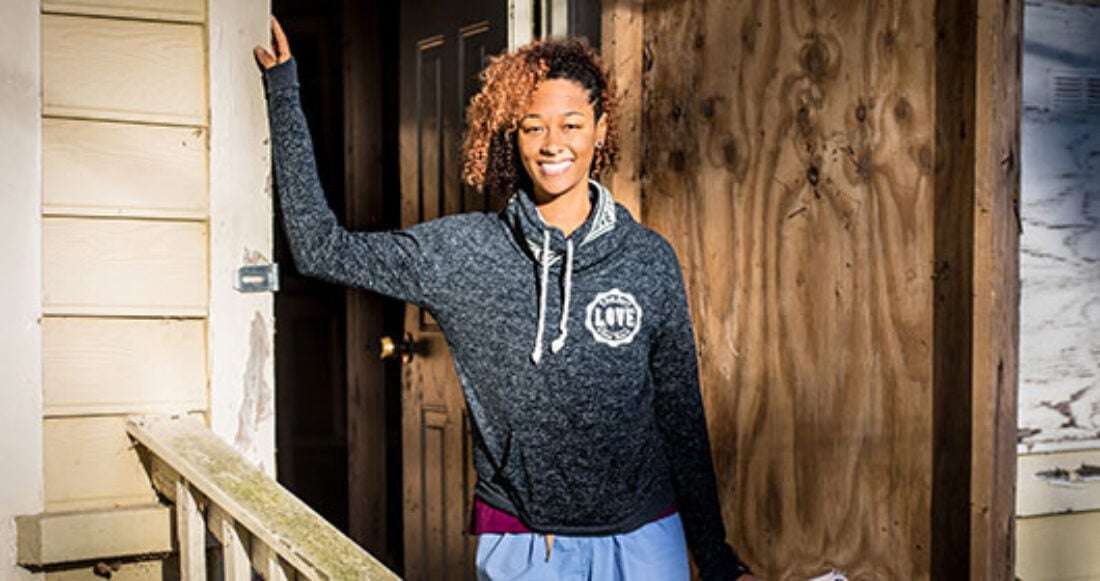 Brandi Oates, a New York City transplant, was initially intimidated by homeownership as she searched Atlanta for a safe, inviting place to raise her family. But in the city's Pittsburgh neighborhood, the affection that residents had for their community set it apart.
"I met the people who are investing in the neighborhood, who have kids at the elementary school, and everyone was just welcoming and hopeful," she recalls.
By the new year, Brandi and her family expect to move into a renovated, nearly 1,700-square-foot home in Pittsburgh. It is one of 53 houses that the Annie E. Casey Foundation purchased to help increase homeownership in the area and transform it into an inclusive community where children and families can thrive.
To advance these efforts, Casey has worked with many partners. One is Invest Atlanta, the official economic development authority for the city, which provided Brandi and her fiancé, Earis, with down payment assistance as part of a purchase-renovation program.
Today, Brandi and Earis are already dreaming of what their new home will look like. Earis hopes to remove a few walls to open up the cramped interior, creating a three-bedroom, two-bath layout complete with a master suite. And Brandi loves the idea of having a front porch — a place to sip sweet tea and watch her 10-year-old daughter Nyla play. She also likes the short commute to her job at Grady Memorial Hospital where she works as a nurse.
The family has big plans for the backyard, which, for now, is covered in concrete.
"We've been breaking up the concrete and want to plant herbs and have a place for my daughter and friends and nieces to play," says Brandi. "And add a fire pit for the grown-ups."
It is a vision that stands in stark contrast to the home's condition in recent years. Built in 1920, the one-story house had fallen into disrepair. Its rooms were littered with spiders, squirrels and mold.
The block-by-block renaissance unfolding in Pittsburgh is the work of many partners — beyond Casey and Invest Atlanta — that are helping with code enforcement, home repairs and various other neighborhood-improvement projects. These groups include the Urban League of Greater Atlanta, the Pittsburgh Community Improvement Association, Trees Atlanta, Community Movement Builders and the Atlanta Neighborhood Development Partnership, a local nonprofit that specializes in rehabbing foreclosed homes.
Brandi is proud of Pittsburgh's rich history and excited about the changes she sees outside her new windows.
"It is a community that has members very invested in creating a safe and welcoming environment — and more people are coming to help," she says. "We can really build a place that is beautiful, meaningful and safe for all of us."
This post is related to: