Adapting the Model: Successful Two-Generation Program Sheds its Residential Approach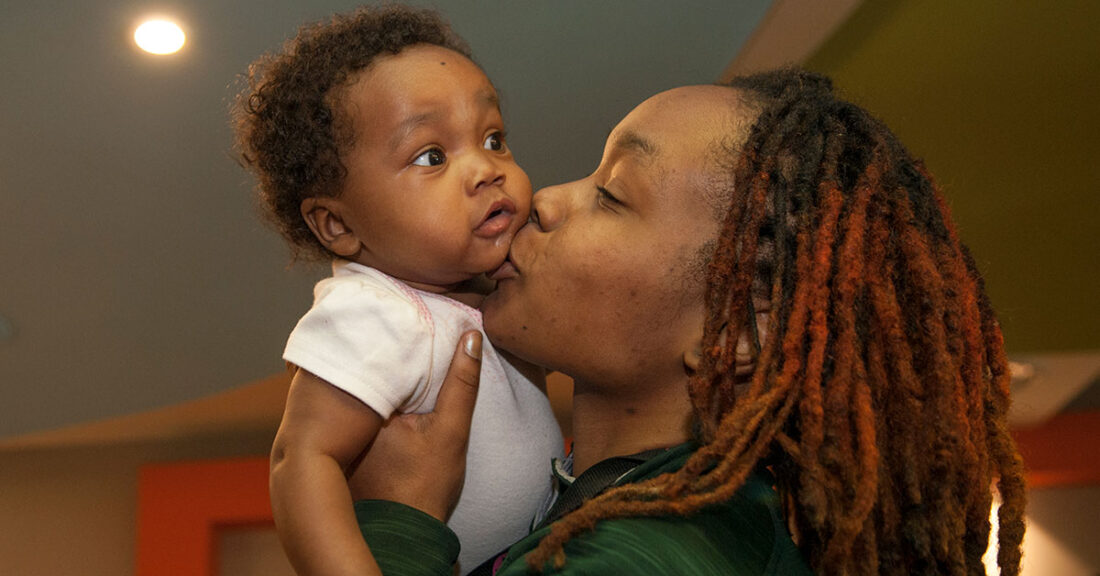 What happens when a successful residential program for single mothers and their children tries expanding without one of its key features? The answer, articulated in a new study funded by the Annie E. Casey Foundation, spurs even more questions — plus important insights — about two-generation programming.
Endicott College Boston is the urban campus of Endicott College, based in Beverly, Massachusetts. The Jeremiah Program, based in Minnesota, is a national leader in the two-generation field. While geographically separated, both organizations share a sense of purpose: enabling at-risk single mothers to get a degree and improve their life chances.
This common focus led Endicott and Jeremiah to join forces in Boston — but with a twist. Given the city's high housing costs, Jeremiah's traditional approach — offering family housing with coaching, child care and other support services all in one place — was impractical. As a result, the Boston program shifted to a non-residential model.
Endicott College's Program Evaluation and Research Group studied the program, which has served 29 families — all low-income college-going single mothers and their children — since 2013. The evaluators found that:
A nonresidential model can serve a broader target population, such as families with older children and families who do not want to move.
Participation hurdles were a factor, since families didn't live and receive services in the same place.
While Endicott offered significant support and community-building opportunities, such as small group classes and personalized academic coaching, families didn't always reap the benefits of these offerings due to their difficult living situations.
Beyond these findings, the evaluators advised that Jeremiah Program Boston further integrate its services for children and mothers, including creating or partnering with an early-education center near the existing program site. Another recommendation: Continue to explore the option of recruiting families from pre-existing housing communities.
Despite the model's mixed success to date, the Casey-funded study has some clear, key takeaways to share. For starters, it confirms that there is still more to learn about what works in two-generation programming and what productive partnerships look like in the two-generation field.
The study has also helped identify some of the hurdles that programs face when trying to serve both parents and kids — especially in a nonresidential setting. As Foundation Senior Associate Ilene Berman explains: "Learning about challenges is just as important as identifying strengths and both are integral to our larger goal of building evidence of effective programs."
Read more about building evidence for two-generation programs
This post is related to: