Advocates Seek School Success Strategies for Youth in Foster Care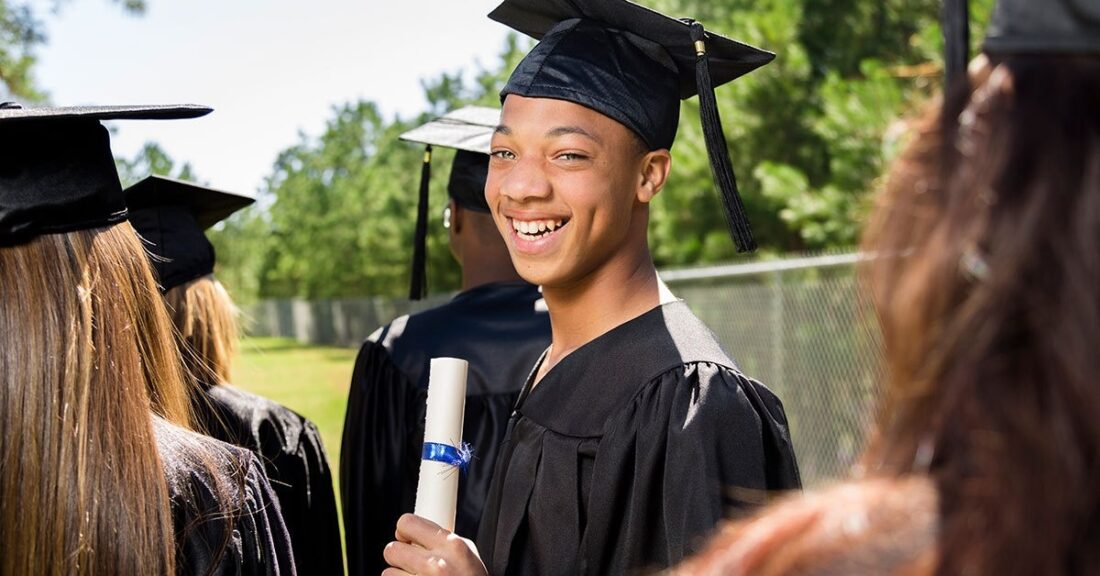 Two years ago, Scen­trel­lis Dixon and Shi­maine Quim­b­ley helped start the South­east Affin­i­ty Group.
Mem­bers of the affin­i­ty group have a few key traits in com­mon. They are all young (Dixon and Quim­b­ley are 24). They have expe­ri­ence nav­i­gat­ing the child wel­fare sys­tem. They are from the south­east — Geor­gia, Mis­sis­sip­pi or Ten­nessee. And they have sharp­ened their lead­er­ship and advo­ca­cy skills via the Annie E. Casey Foundation's Jim Casey Youth Oppor­tu­ni­ties Ini­tia­tive®.
Three local Jim Casey Ini­tia­tive site leads— Geor­gia Empow­er­MEnt, Mis­sis­sip­pi Youth Voice and the Ten­nessee Depart­ment of Children's Ser­vices — serve as part­ners in the group and the over­all goal is clear: Push through reforms that sup­port the aca­d­e­m­ic suc­cess of kids still in fos­ter care.
"We don't just want a seat at the table, we want to make the table ours and be involved in the deci­sion-mak­ing that impacts us," says Dixon.
Mak­ing Per­ma­nen­cy a Priority
When Dixon left fos­ter care as a young adult, he didn't have a prover­bial vil­lage — or even a lone vil­lager — to help sup­port his jour­ney. ​"In col­lege, I didn't have a per­ma­nent place to stay oth­er than cam­pus, which meant I didn't have a place to live dur­ing school breaks," he recalls. ​"The con­stant stress that came from hav­ing to find a new home every few weeks height­ened my anxiety."
The affin­i­ty group sees per­ma­nen­cy as a pri­or­i­ty. Its mem­bers know that chil­dren need sta­ble homes and long-term rela­tion­ships with car­ing adults. With­out such sup­port, young peo­ple can lack a sense of belong­ing and their abil­i­ty to progress in school can suffer.
"Per­ma­nen­cy does not just mean hav­ing some­where to stay," Quim­b­ley explains. ​"Per­ma­nen­cy means hav­ing a life­long con­nec­tion and com­mu­ni­ty — and com­mu­ni­ty is often built through rela­tion­ships at school."
Fre­quent­ly mov­ing from one liv­ing sit­u­a­tion to the next can pre­vent or break crit­i­cal class­room bonds. ​"The affin­i­ty group is explor­ing the effects of dis­rup­tions to school­ing caused by fos­ter care place­ments," says Cather­ine Lester, an asso­ciate direc­tor with Casey's Fam­i­ly Well-Being Strat­e­gy Group, ​"and think­ing deeply about what it will take to ensure the ben­e­fits of per­ma­nen­cy hap­pen for stu­dents who have expe­ri­enced fos­ter care."
Rec­og­niz­ing Racial Inequities in Fos­ter Care
The affin­i­ty group is also review­ing data that sug­gest youth of col­or in fos­ter care expe­ri­ence dif­fer­ent out­comes than their white peers. Black and Lati­no youth spend a longer time in the child wel­fare sys­tem and are more like­ly to leave fos­ter care with­out a place­ment in a per­ma­nent fam­i­ly, the data indi­cate. These dif­fer­ences mean that Black and Lati­no youth are more like­ly to age out of fos­ter care with an inad­e­quate edu­ca­tion and expe­ri­ence hard­ships such as home­less­ness, pover­ty and unem­ploy­ment in adulthood.
Sarah Bess Hud­son — youth engage­ment admin­is­tra­tor at Geor­gia Empow­er­MEnt — recent­ly met with the affin­i­ty group to review the his­to­ry of the child wel­fare in the Unit­ed States. Among oth­er top­ics, the exer­cise explored struc­tur­al and insti­tu­tion­al racism and their impact on fos­ter care out­comes and operations.
Relat­ed Resources
Learn about Casey's efforts to pro­mote authen­tic youth engage­ment best prac­tices.
Read how Casey is sup­port­ing col­lege readi­ness for youth in fos­ter care.
Check out Casey's racial equi­ty and inclu­sion action guide.
This post is related to: