An On-Campus Safety Net
When Stephen was just 17, his fos­ter moth­er died. She'd been pro­vid­ing him finan­cial sup­port, love and guid­ance all his life. After she died, Stephen lost his way. One day, he hap­pened to meet a reporter who lis­tened to his sto­ry. He told her he hoped to become a chef. She intro­duced him to Gate­way Com­mu­ni­ty College's Coor­di­na­tor of Hos­pi­tal­i­ty Man­age­ment Pro­grams who helped Stephen enroll, guid­ing him through the admis­sions process, course selec­tion and the finan­cial aid application.
Stephen still felt adrift. He had no place to live, no job or food. The only clothes he had were the ones he was wear­ing. The coor­di­na­tor referred him to Gate­way Com­mu­ni­ty College's Cen­ter for Stu­dents and Fam­i­lies (CFS), a pro­gram fund­ed by the Annie E. Casey Foun­da­tion. Because he was a stu­dent at Gate­way, Stephen was pro­vid­ed with cloth­ing, hous­ing, rental assis­tance, a food vouch­er and a bus pass. The cen­ter also assist­ed him in find­ing a job. With­out the cen­ter, Stephen says he does not know where he would be today.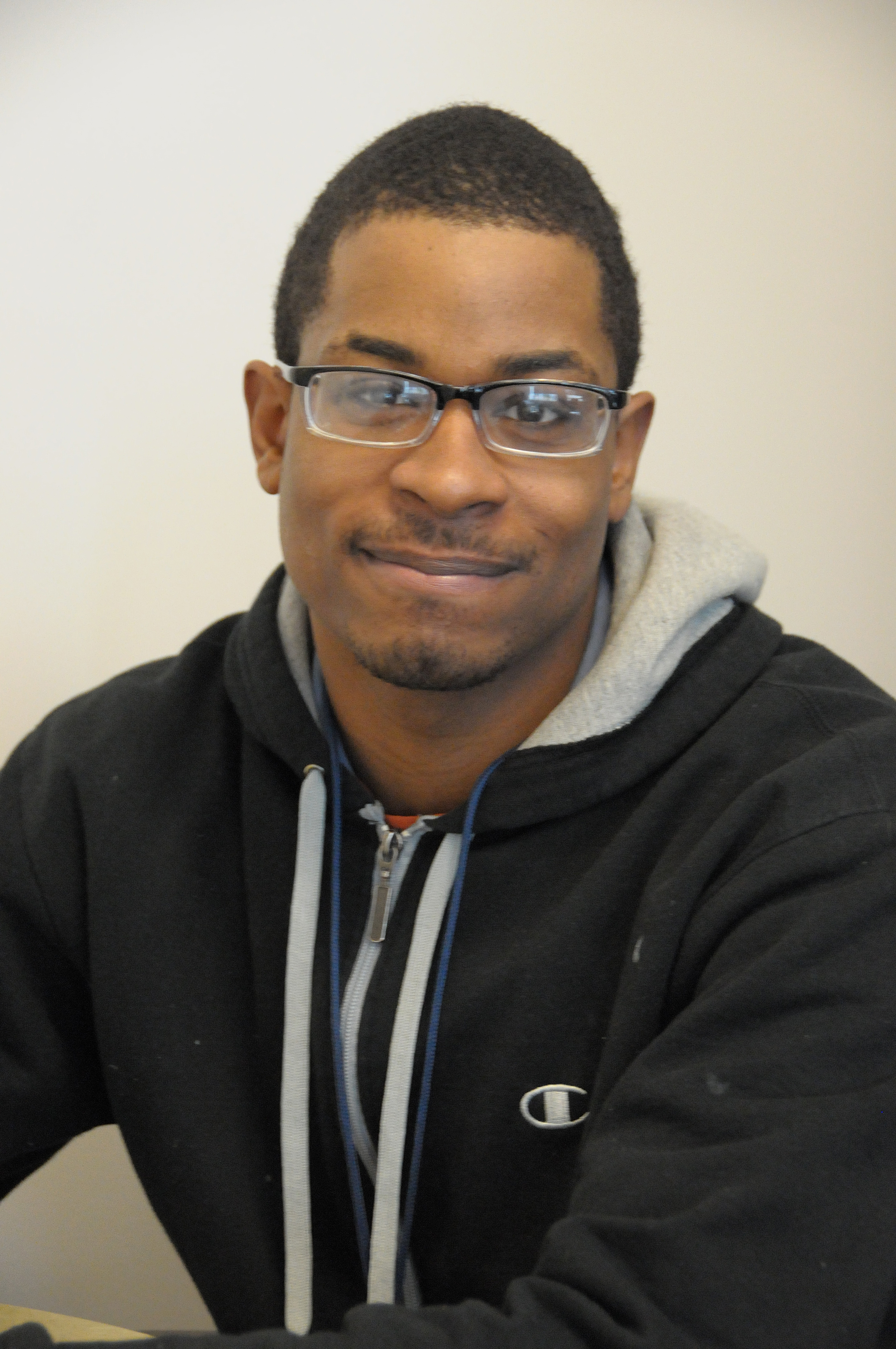 The Casey Foun­da­tion focus­es on vul­ner­a­ble pop­u­la­tions such as fam­i­lies liv­ing in com­mu­ni­ties of con­cen­trat­ed pover­ty, sin­gle par­ents, unem­ployed and under-skilled per­sons, and young peo­ple who are tran­si­tion­ing out of the fos­ter sys­tem. A col­lege degree — with inte­grat­ed work­force, income and finan­cial ser­vice sup­ports — can pro­vide a dif­fer­ent path­way toward a bet­ter life. But for many young peo­ple who grew up in the fos­ter sys­tem that can be elu­sive. Nation­al­ly, less than 4 per­cent of young peo­ple who grow up in fos­ter care grad­u­ate from col­lege; in Con­necti­cut, just 8 per­cent do. In Connecticut,
stu­dents must leave fos­ter care at age 21 and are often thrust into mak­ing inde­pen­dent life deci­sions such as pay­ing rent, util­i­ty and food bills, pro­vid­ing per­son­al care, cloth­ing, and nav­i­gat­ing col­lege life. The Casey Foun­da­tion works with Gate­way to pro­vide new oppor­tu­ni­ties for stu­dents like Stephen who face a brac­ing chal­lenge when seek­ing an edu­ca­tion, work and housing.
CFS is an on-cam­pus safe­ty net for stu­dents at risk of with­draw­ing from or fail­ing class­es because of unful­filled aca­d­e­m­ic achieve­ment and in
suf­fi­cient finan­cial and famil­ial sup­port. It pro­vides aca­d­e­m­ic advis­ing, career plan­ning, emer­gency finan­cial assis­tance, tutor­ing, men­tor­ing, pre-employ­ment train­ing and assis­tance in enrolling for ben­e­fits, among a host of oth­er services.
"We pro­vide inte­grat­ed sup­ports that in turn teach stu­dents how to become self-suf­fi­cient and self-advo­cates," said Cen­ter Direc­tor James M. Boger. ​"Stephen learned how to advo­cate for him­self. A com­mu­ni­ty col­lege edu­ca­tion is a tick­et to a bet­ter life. The whole process opened up a new world to him."
Today, Stephen is enrolled in GCC's Culi­nary Arts and Food Ser­vice Man­age­ment pro­grams and is sched­uled to grad­u­ate in 2014 with an Asso­ciate Degree in Food Ser­vice Man­age­ment as well as a Cer­tifi­cate in Culi­nary Arts. He works two jobs, one on the Gate­way cam­pus. He has his own apart­ment and he cred­its CFS with teach­ing him how to man­age his mon­ey. He says Gate­way pro­vid­ed the sta­bil­i­ty and guid­ance he need­ed to move for­ward. Where he once felt alone, he now has many peo­ple to turn to. He says the strug­gle to get to where he ulti­mate­ly wants to go con­tin­ues, but he has gained the self-con­fi­dence, self-aware­ness and deter­mi­na­tion to get there.
This post is related to: