Answers — and Help — for Young Parents, Practitioners and Policymakers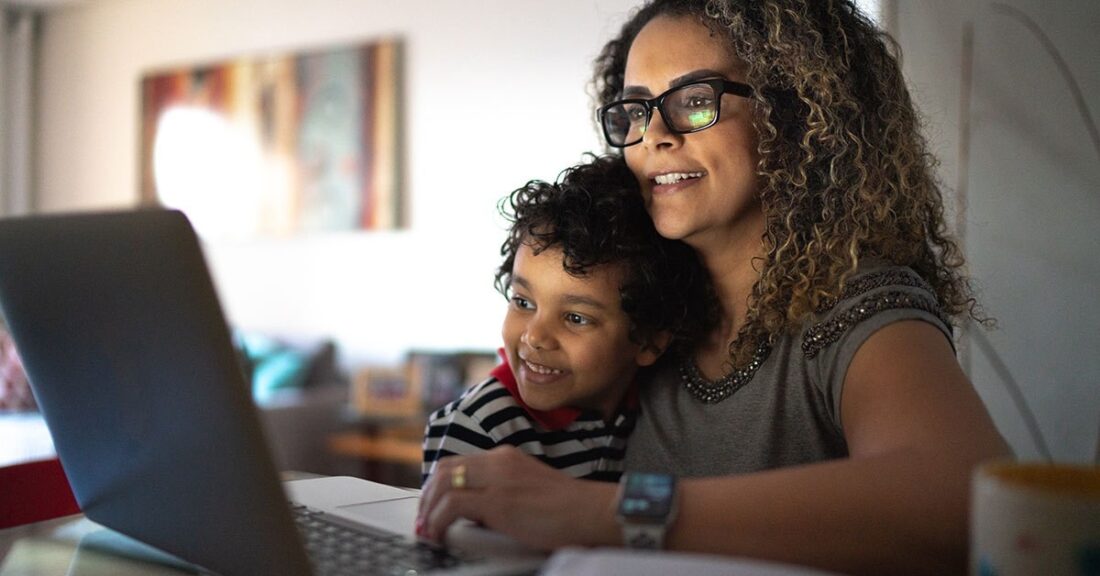 A new pub­li­ca­tion fund­ed by the Annie E. Casey Foun­da­tion shares valu­able resources and infor­ma­tion for young par­ents, the orga­ni­za­tions that serve them and policymakers.
Serv­ing Young Par­ents, cre­at­ed by the Urban Insti­tute, draws on lessons from the organization's part­ner­ship with Casey's nation­al Learn and Earn to Achieve Poten­tial (LEAP)™ initiative.
LEAP focus­es on help­ing youth and young adults ages 14 to 25 who are jug­gling the demands of ear­ly par­ent­hood, have expe­ri­enced home­less­ness or crossed paths with the child wel­fare or juve­nile jus­tice sys­tems. The ini­tia­tive aims to help these youth suc­ceed in school and at work by build­ing and expand­ing sup­port­ive edu­ca­tion and employ­ment pathways.
Accord­ing to the report's authors, young par­ents and their sup­port­ers need tai­lored resources.
"New par­ents nat­u­ral­ly have ques­tions and needs when it comes to car­ing for their chil­dren," says Rani­ta Jain, a senior asso­ciate with the Casey Foun­da­tion spe­cial­iz­ing in employ­ment, edu­ca­tion and train­ing. ​"This resource guide not only pro­vides impor­tant infor­ma­tion and guid­ance for young par­ents, but also the indi­vid­u­als and orga­ni­za­tions that work to bet­ter sup­port them."
For Young Parents
With­in the resource guide, par­ents can find infor­ma­tion and help­ful links on a range of top­ics. Cov­ered issues include preg­nan­cy and child­birth, con­tra­cep­tion, nav­i­gat­ing the health­care sys­tem, hous­ing and shel­ter, child care and child development.
For Prac­ti­tion­ers
For indi­vid­u­als or groups seek­ing to sup­port young par­ents, the guide offers infor­ma­tion and best prac­tices in sev­er­al areas. This con­tent covers:
Tips on using a strengths-based approach when engag­ing young peo­ple who are preg­nant. Prac­ti­tion­ers should empha­size the skills or assets of young par­ents to cre­ate oppor­tu­ni­ties for success.
Ques­tions to ask young peo­ple who are preg­nant. This includes ques­tions from the Mater­nal Serum Screen­ing Pre­na­tal Screen­ing Guide along with fol­low-up ques­tions on pre­na­tal care, child­birth plans and post­na­tal care.
Guid­ance on admin­is­ter­ing and using child devel­op­ment assess­ments. This includes back­ground on the Ages and Stages Ques­tion­naire and tips for admin­is­ter­ing it.
Well­ness resources for young parents. This includes strate­gies for sup­port­ing young par­ents' men­tal health and well-being dur­ing the COVID-

19

pan­dem­ic and beyond.
Mod­els and help for young fathers. This includes prac­tice mod­els, net­work­ing options, par­ent­ing tips and oth­er resources specif­i­cal­ly for fathers.
Edu­ca­tion­al insti­tu­tions and pro­grams that sup­port stu­dent par­ents. This list iden­ti­fies col­leges and uni­ver­si­ties ded­i­cat­ed to sup­port­ing stu­dent par­ents along with a tool kit detail­ing prac­tices that schools can imple­ment to bet­ter sup­port such students.
Fund­ing sources to help young par­ents advance their edu­ca­tion or train­ing. These resources – such as Work­force Inno­va­tion and Oppor­tu­ni­ty Act State Plans and the

SNAP

to Skills food and nutri­tion ser­vice pro­gram – may help cov­er post-sec­ondary edu­ca­tion and train­ing costs for young parents.
Fam­i­ly-friend­ly careers for young people. This sec­tion con­sid­ers a profession's salary, ben­e­fits, work-life bal­ance and oth­er fac­tors to help prac­ti­tion­ers pin­point the most fam­i­ly-friend­ly jobs.
For Pol­i­cy­mak­ers
Serv­ing Young Par­ents also con­tains resources for elect­ed offi­cials, law­mak­ers and local lead­ers. This sec­tion offers guid­ance on poli­cies that best sup­port young par­ents, including:
Iden­ti­fy­ing mod­els that facil­i­tate access to parental leave;
Using the Tem­po­rary Assis­tance for Needy Fam­i­lies to sup­port the edu­ca­tion and train­ing goals of young adults;
Shar­ing resources on off­set­ting child care co-pays for stu­dents who receive child care sub­si­dies; and
Rec­og­niz­ing how edu­ca­tion­al insti­tu­tions and their part­ners can bet­ter sup­port stu­dents with children.
This post is related to: