As Schools Go Remote, Pivot to Prevention Adds Telehealth Tools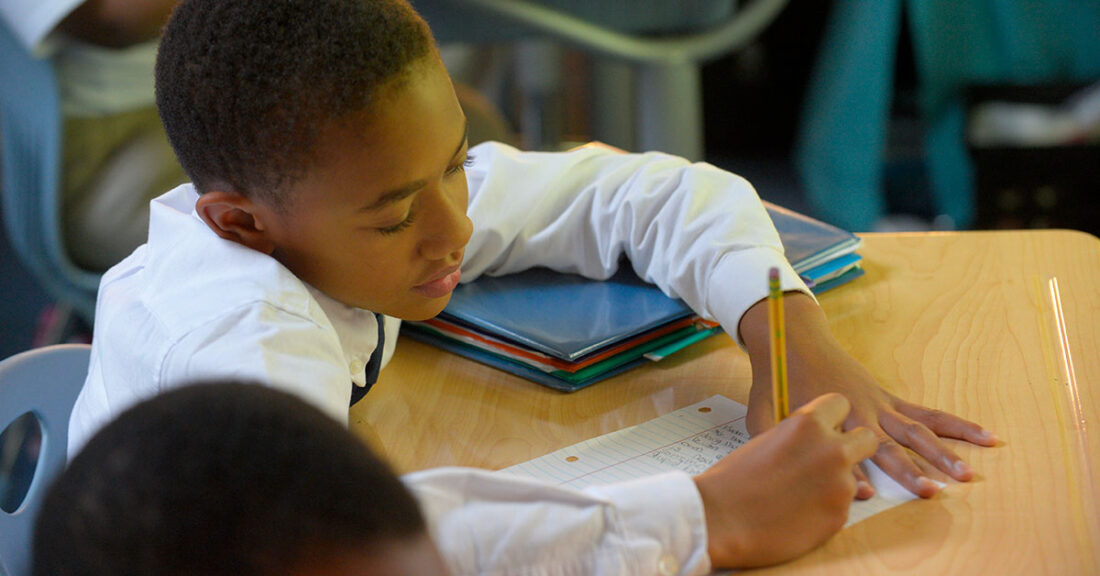 Rhode Island-based CYC (Chil­dren Youth Com­mu­ni­ty) has served near­ly 1,000 chil­dren in Prov­i­dence through its Piv­ot to Pre­ven­tion Pro­gram and Tool­box — a frame­work and tool kit for school sys­tems that seek to improve the men­tal and behav­ioral health of stu­dents. In response to the shift to remote learn­ing dur­ing the coro­n­avirus pan­dem­ic, the orga­ni­za­tion has expand­ed its offer­ings to include tele­health tools. The new addi­tion comes in the form of a guide for imple­men­ta­tion of men­tal and behav­ioral tele­health ser­vices, and is based — as is the orig­i­nal tool kit — on suc­cess­ful meth­ods applied by CYC to schools in Providence.
The first iter­a­tion of the Piv­ot to Pre­ven­tion Tool­box, which is sup­port­ed by the Annie E. Casey Foun­da­tion, equips school sys­tems with strate­gies for bring­ing licensed ther­a­pists, social work­ers and oth­er Med­ic­aid-reim­bursed clin­i­cians to schools dur­ing the school day — pro­vid­ing stu­dents of col­or and those from low-income fam­i­lies with ser­vices they oth­er­wise might not be able to access.
CYC pro­vides coach­ing and tech­ni­cal assis­tance to school sys­tems imple­ment­ing the Piv­ot to Pre­ven­tion approach. The tool kit offers mate­ri­als and resources for every stage of the process — from financ­ing clin­i­cal ser­vices through Med­ic­aid to build­ing part­ner­ships with clin­i­cal providers, inte­grat­ing ser­vices into the school set­ting, inform­ing and engag­ing fam­i­lies and track­ing stu­dents' evolv­ing sup­port needs.
With lim­it­ed access to in-school sup­port and ser­vices in many places dur­ing the pan­dem­ic, stu­dents — par­tic­u­lar­ly chil­dren of col­or — are expe­ri­enc­ing ele­vat­ed rates of inse­cu­ri­ty, anx­i­ety, depres­sion, grief and loss. To meet this press­ing need, some schools and com­mu­ni­ties are trans­fer­ring their on-cam­pus clin­i­cal ser­vices to behav­ioral tele­health. ​"Schools are a place where many chil­dren and fam­i­lies access vital ser­vices," says Ilene Berman, a senior asso­ciate with the Casey Foundation's Evi­dence-Based Prac­tice Group. ​"When school doors close, it's real­ly impor­tant that young peo­ple can still access need­ed sup­port in a safe way."
The guide and its rec­om­men­da­tions are ground­ed in lessons CYC learned dur­ing its own tran­si­tions with clin­i­cal part­ners in March 2020. With­in weeks of schools clos­ing to pre­vent the spread of the virus, CYC used Piv­ot to Pre­ven­tion to suc­cess­ful­ly tran­si­tion more than 300 stu­dents to behav­ioral tele­health. Over the next few months, an increas­ing num­ber of stu­dents and their adult fam­i­ly mem­bers joined the tele­health plat­form and gained access to clin­i­cal sup­port and ser­vices. In addi­tion to case-by-case improve­ments, many fam­i­lies report­ed that the tele­health ser­vices helped them feel more con­nect­ed to their schools.
CYC's addi­tion to the Piv­ot to Pre­ven­tion Tool­box fea­tures a com­pre­hen­sive frame­work for each of the fol­low­ing stages:
Devel­op­ing a plan. Steps and resources for imple­ment­ing, sus­tain­ing and scal­ing behav­ioral tele­health services.
Sup­port­ing stu­dents. Ques­tions to ask stu­dents to ensure they have the space, time, trust and sup­port they need to inter­act effec­tive­ly with behav­ioral tele­health services.
Engag­ing with fam­i­lies. Guid­ance for com­mu­ni­cat­ing with care­givers to deter­mine whether they have the resources, tech­nol­o­gy, devices and com­fort lev­el to sup­port their child in receiv­ing tele­health ser­vices, and whether they need or want ser­vices for addi­tion­al fam­i­ly members.
Eval­u­at­ing clin­i­cal part­ners. Ques­tions to ask clin­i­cal part­ners about their pro­ce­dures, pro­to­cols, avail­abil­i­ty and pre­pared­ness to pro­vide tele­health ser­vices dur­ing the time of esca­lat­ed need.
As the 2020–2021 school year unfolds, CYC plans to con­tin­ue to eval­u­ate its tele­health efforts and add new pro­grams as needed.
Read more about CYC's Piv­ot to Pre­ven­tion work dur­ing the pandemic
This post is related to: