Baltimore Becomes Jim Casey Youth Opportunities Initiative Site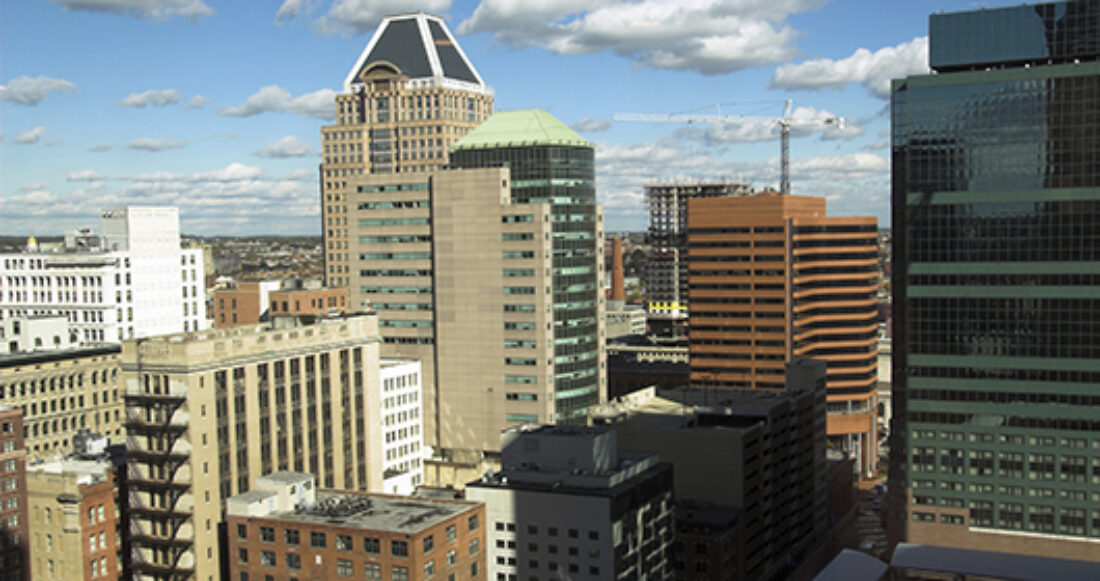 With the aim of guiding more young people in foster care toward brighter futures and successful adulthoods, the Casey Foundation and Baltimore City have partnered to launch the newest Jim Casey Youth Opportunities Initiative site in Charm City.
This development expands the Jim Casey Initiative's national network to 18 sites, stretching from Hawaii to Maine. The site's lead agency, the Baltimore City Department of Social Services (BCDSS), and the Foundation will work closely to make sure all young people leaving foster care have the opportunities, relationships and tools needed for a successful transition to adulthood. Efforts will include advocating for improved policies and practices and ensuring young people have a voice in planning for their futures.
"The Jim Casey Initiative has been a leader in advancing the needs of young people in foster care and we are thrilled to bring this movement to Baltimore, the Foundation's hometown," Sandra Gasca-Gonzalez, director of the Jim Casey Initiative, said today in announcing the site's launch. "We look forward to engaging young people in foster care in Baltimore as vital voices at the center of the fight for the social, emotional, academic and physical well-being of youth across the city and around the country."
Each year, about 23,000 young people age out of foster care in the United States without permanent connections to a stable families. Many of these young people face difficulties immediately upon aging out of foster care — such as dropping out of school, becoming parents before they are ready or experiencing homelessness — costly consequences that affect all communities.
"In Baltimore's child welfare system, we've worked hard over the past years to reduce the number of children in foster care and to make sure, to the best of our ability, that children in foster care are living with families," said Molly McGrath Tierney, BCDSS director. "This was enormously important for youngsters but we knew the changing demographic of the caseload — now largely teens and young adults — asked even more of us. We are thrilled to partner with the Jim Casey Initiative to help achieve even greater outcomes for our city's young people in foster care."
As a Jim Casey site, Baltimore will focus on these five critical conditions — created through activities that require the partnership of BCDSS as the lead agency, co-investors within the community and the Jim Casey Initiative:
Youth engagement: Preparing young people to be meaningfully involved as decision makers and advocates.
Partnerships and resources: Connecting to resources of public and private systems and philanthropy, expanding and deepening community support and cultivating community champions for young people transitioning from care.
Research, evaluation and communications: Involving key stakeholders in the use of data to drive decision making and communications and to document results.
Public will and policy: Advancing policies and practices that improve outcomes for young people transitioning from foster care.
Increased opportunities: Creating opportunities for young people to learn financial management, be connected to and obtain experience with mainstream banking and practice saving money.
"What we hear consistently from young people in foster care around the country is that they need parents to love and guide them. They need close relationships with their siblings, extended family and other committed adults. And they need a sense of identity and belonging," Gasca-Gonzalez said. "Through increased collaboration and youth advocacy here in Baltimore and elsewhere, we are partners in helping our young people thrive as adults and connected members of their families and communities."
This post is related to: