Baltimore Work Models Responsible Redevelopment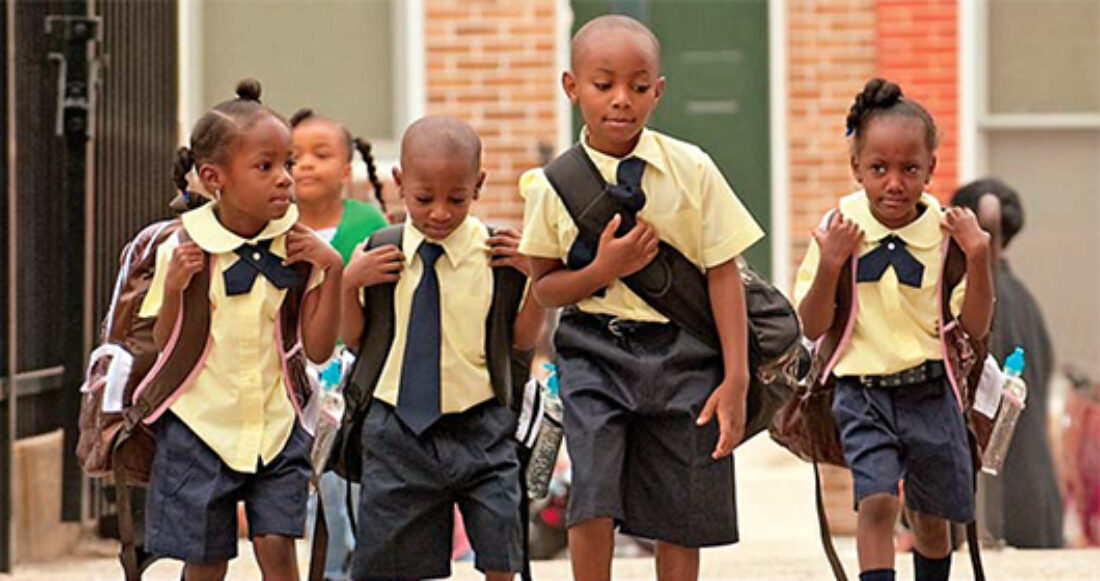 When the city of Baltimore and the business community sought Casey's support for an ambitious project to revive a long-troubled East Baltimore neighborhood, Doug Nelson made it clear that the Foundation was not interested in urban renewal as usual.
Too often urban renewal projects force longtime residents out or do little to improve their life prospects. Nelson saw the East Baltimore project as a unique opportunity to pursue "responsible redevelopment" in partnership with residents to ensure that they benefit.
"I'll never forget his words: 'If all we've done is build brick houses or structural facilities and have not touched the lives of individuals who have been a part of this community for generations, we have failed,'" recalls Joseph Haskins, Jr., Harbor Bank of Maryland president. "I said 'Doug, I need your voice at the table to remind me and others of the importance of the human side.'"
Begun in 2001, the $1 billion-plus East Baltimore redevelopment, led by a public-private coalition, is designed to physically transform a distressed 80-acre neighborhood into a mixed-income community anchored by a life sciences technology and research park.
It also aims to transform the lives of about 800 families, helping them find housing, educational and career opportunities, health services, transportation, and other supports.
As a board member of East Baltimore Development, Inc. (EBDI), the nonprofit organization managing the project, Nelson provided "great insight and input," says Haskins, former EBDI board chair. He also met "evenings with community leaders, mornings with business people, and afternoons with political leadership."
Nelson made a strong commitment to residents who had mobilized to have a voice and role. He sought their involvement, from sharing ideas at meetings to making policy as key committee members. He attended many gatherings with residents, some wary and frustrated.
"It was a risk for him to sit in those meetings and initially have residents telling him off," says longtime resident Nia Redmond. "But he explained that he respected residents and what he was trying to do, and he hoped that the residents would respect him too. Some things residents said weren't very kind. But he weathered the storm with us." Gradually, she says, "residents bought into Mr. Nelson's message—that people are going to be all right."
Nelson invited young reporters from an East Baltimore children's newspaper to interview him about the project, and spent much of the time interviewing the reporters about what they want for their neighborhood He ensured that residents helped plan a long-desired new school. "We felt like our opinions were being heard," says Redmond, who became a resident representative to the EBDI board.
Among the project's results to date, 730 households have been relocated to neighborhoods with lower crime rates, better schools, more economic diversity, and better housing. "Those residents are being tracked and are reporting that they're quite satisfied," says Tony Cipollone, Casey's vice president for civic sites and investments.
And many residents who relocated—and got first dibs to return—are returning. Many are taking advantage of the project's job training.
"Most of the things that Mr. Nelson said would happen have panned out," says Redmond. "It let us know that perhaps residents in blighted neighborhoods can work with the Establishment. We never experienced that."
"Our site is in East Baltimore and the residents we serve are in a better position because of the EBDI work," says Doreen Jordan, director of the Baltimore Casey Family Services Division. Casey's support for a state initiative to provide permanence for foster care youth created a favorable climate for a program that ensures young mothers in foster care are placed with their babies in their community, Jordan notes.
Casey's support for Baltimore through a combination of grants to support local organizations and services to work directly with families through Casey Family Services has been critical, Jordan says. "The intersection between work being done on the ground and through grant making is key."
This post is related to: