California Considers Final Closure of its State Youth Corrections System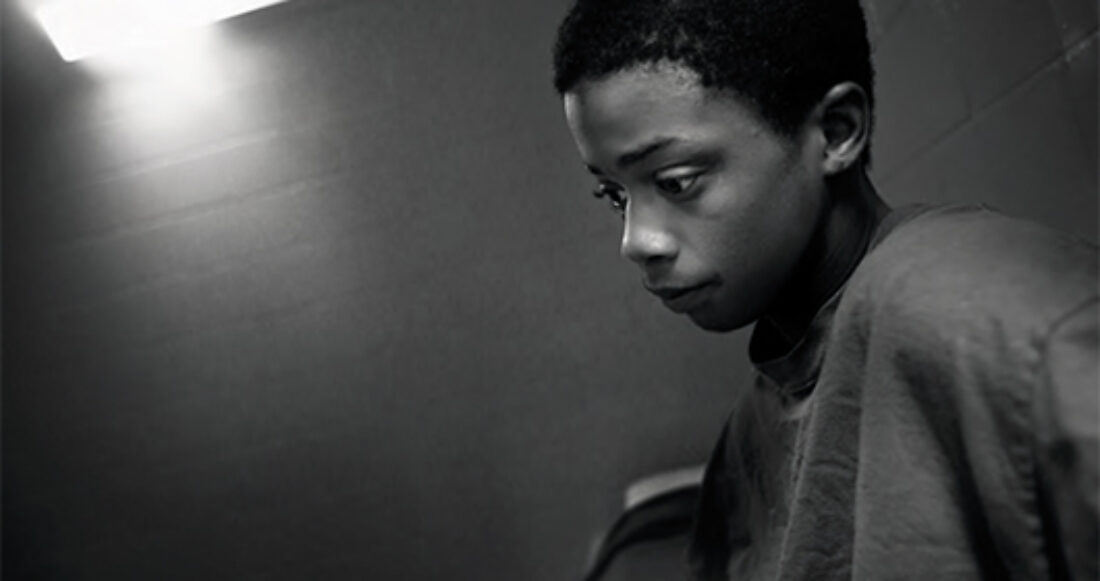 California made headlines in 2007 with a heralded juvenile justice reform that banned all commitments of non-violent juveniles to its discredited state youth prison system. The reform left the state system open only for youth convicted of serious and violent crimes and included a hefty annual payout of about $100 million to California counties to supervise the shifted caseload.
In the wake of this reform, California has closed most of its state training schools, dropping the count from 11 big institutions to just three still open today. By the start of 2012, the state-incarcerated youth population had declined to barely 1,000 inmates —from an astonishing 10,000 youth prisoners in 1996.
Advocates and key policymakers are now calling for a total shutdown of the remaining state operation. One of their strongest arguments is the absurdly high cost of keeping it open—about $200,000 per youth per year.
Last year, Governor Jerry Brown opened the budget season by proposing to take the state completely out of the youth corrections business— closing all remaining Division of Juvenile Justice (DJJ) institutions and sending their occupants, with $240 million in state funds, to counties under a massive "realignment" plan.
California counties rebelled against the proposal. Probation chiefs and other county opponents cited public safety concerns and a lack of local capacity to confine and serve this high-risk, high-needs juvenile offender population.
A compromise plan—allowing counties to repurchase space in a smaller state operation—failed to gain traction. A parallel and much bigger realignment package—the court-mandated realignment of 30,000 adult prisoners to local jails—consumed stakeholder attention and left the governor's DJJ proposal dead in the water for 2011.
Governor tries again for total DJJ shutdown
This January, Governor Brown reintroduced his plan to close the state Division of Juvenile Justice. This time, his budget proposal was more therapeutic in tone, stating that "the effort must be done thoughtfully and carefully to provide the best placement and treatment options for youth."
To energize the process, he proposed an immediate $10 million in planning funds for counties to design options and responses for the realigned caseload. He set January 2013 as a target date for closing DJJ intake.
Once again, counties barked a chorus of opposition, with "no" positions from associations representing probation chiefs, county supervisors, and prosecutors. The governor, with close ties to local law enforcement, has retreated in the face of this opposition. At least, he has not aggressively pursued the shutdown plan. Politically, for now, the proposed total closure of DJJ in California appears to be gridlocked.
Advocates of reform, meanwhile, are eager to break the logjam and press forward with the closure plan. The Center for Juvenile and Criminal Justice has countered claims of insufficient local capacity with reports documenting thousands of unused, available local beds that could, in theory, be converted to absorb the current DJJ population.
Questions raised about county capacity to serve the DJJ caseload
The hot-button topic for juvenile justice reform in California is definitely the end-stage realignment of DJJ. However, California faces other juvenile justice challenges as well. In fact, the state training school represents but a small fraction of a much larger youth custody population spread throughout county detention centers (8,000 beds) and juvenile probation camps (5,000 beds). Nearly 130,000 children move through these local juvenile justice facilities each year.
The Prison Law Office, which kick-started the downsizing of DJJ with winning litigation against the state, has filed suits against Sacramento and San Joaquin counties on conditions of confinement in local juvenile facilities. The federal Department of Justice has an ongoing investigation into incidents of abuse and mistreatment in Los Angeles County juvenile halls and probation camps.
While some California counties have modified their facilities and programs to serve youth returned from DJJ under the 2007 realignment, critics are still asking whether counties can do a decent job with the remaining state-committed population.
Many of the youth now in DJJ have, in addition to serious offense profiles, multiple substance abuse and mental health treatment needs. Many are older youth who cannot be mixed with younger children in local facilities under current law. No coherent plan for county-run regional centers or inter-county placements has yet emerged in the discussion about final shuttering of the state system.
The risk of turning DJJ youth into adult prisoners
Advocates have another big worry about DJJ closure: the risk that most of the youth now entering the Division of Juvenile Justice may wind up in adult courts and state prisons.
By definition, almost all DJJ youth have offenses that qualify them for "direct file" by prosecutors in adult court. A complicating factor is that under California law, DJJ jurisdiction and custody can extend to age 25, while local juvenile court jurisdiction is capped at age 21.
Prosecutors are eager to keep DJJ as a rehabilitative option to state prison for serious juvenile offenders. But if DJJ closes, prosecutors have little incentive to file adult-eligible cases in local juvenile justice systems having limited security, spotty programming, and shorter confinement time.
Several longtime DJJ reform advocates (including Youth Law Center and Commonweal) have hinged their support for DJJ closure on the development of new local sentencing options and other incentives for prosecutors to choose juvenile over adult court in cases that could be filed either way. This is a closure planning challenge that has a long way to go.
All in all, the last mile on the long road to closing California's youth prison system is indeed strewn with obstacles. Realigning this final state caseload of high-risk and high-needs youth to counties is a more difficult challenge than the realignment deal cut in 2007 for non-violent offenders in state care.
Negotiations between state and local stakeholders will continue over the next several months. At present, it is hard to predict what the outcome will be for California's Division of Juvenile Justice in 2012.
This post is related to: