California Kids: Data on Growing up in the Golden State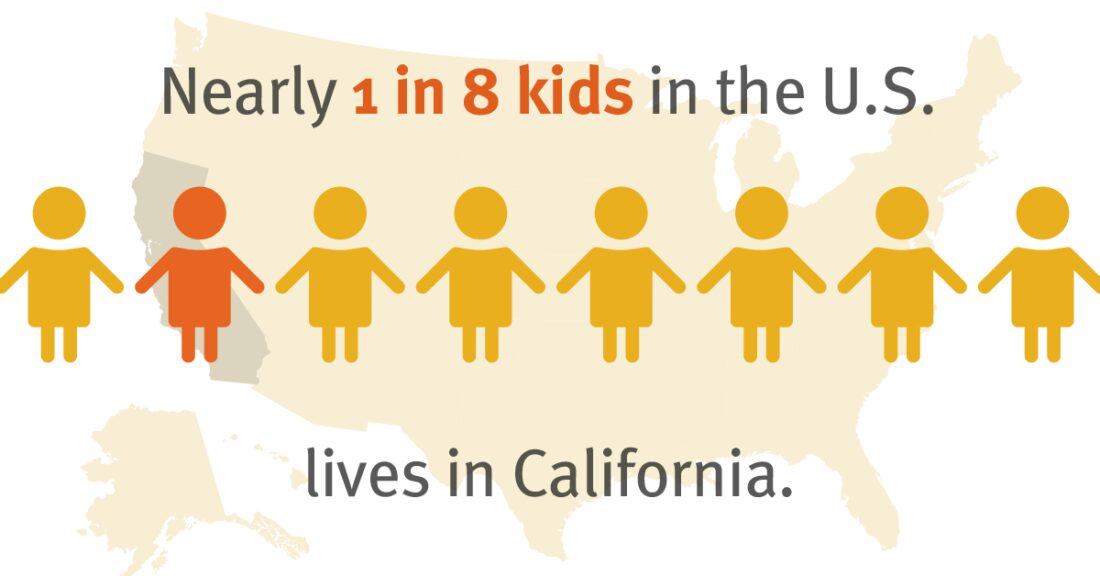 California is home to more kids than any other state — nearly 9.1 million children under the age of 18. This total, which represents 12.3% of all kids nationwide, exceeds the number of children in 21 other states combined.
Because of its outsized child population, California plays an important role in shaping child well-being statistics for the entire country. As a result, it's worth checking in on — and learning more about — the Golden State's youngest residents.
Consider these fast facts — courtesy of the KIDS COUNT Data Center — on California's kids:
52% are Hispanic or Latino. The next largest groups, according to a child's race and ethnicity, are white (26% of kids) and Asian (11% of kids).
66% are younger than age 12.
43% are from a low-income family and 20% are living in poverty.
34% live in a single-parent family.
12% of low-income students have access to state-funded afterschool programs.
47% live in immigrant families and 43% of children within this group do not have a resident parent who is a U.S. citizen.
9% have difficulty speaking English.
3% lack health insurance.
62% live in a household led by an adult who has not earned an advanced degree.
Visit the KIDS COUNT Data Center to learn more about what it's like to grow up in California today and see how the state's data on child well-being has changed over time.
This post is related to: