Campaign Puts Racial Equity in the Center of the Social Sector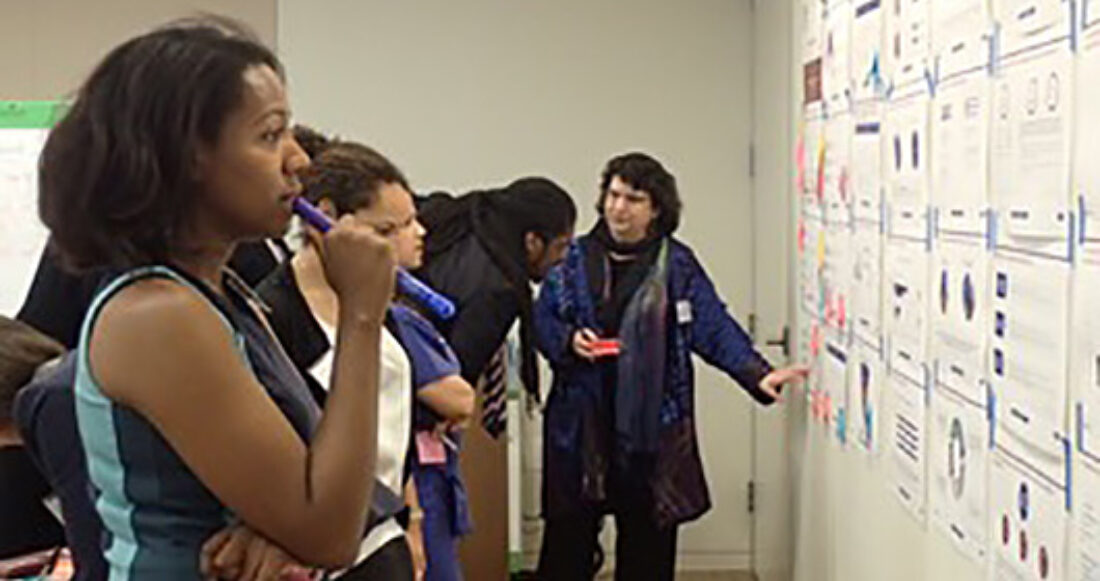 Diverse leadership makes nonprofits more effective, according to research.
Yet, in the nonprofit sector today, just 10% of CEOs and board chairs and 16% of board members are people of color. These rates of representation fall far short of mirroring the nation's employment landscape, where 39% of workers are people of color.
Given these statistics, it's hardly surprising that people of color are less likely to be offered leadership roles in nonprofits, despite having the same academic accomplishments, skills and aspirations as their white counterparts. Such disparities are rooted in implicit biases and systemic barriers, say experts.
Leveling this professional playing field involves building organizational cultures in the social sector that place racial equity at the center of internal operations and external programing. To help advance this work, the Annie E. Casey Foundation is funding the Equity in the Center campaign, which utilizes its Results Count™ tools and methodology.
"Some foundations hold their grantees accountable for using a racial equity lens in their programs," says Kerrien Suarez, director of Equity in the Center. "The irony is that there may be no such standards for a philanthropy's own internal organizational culture."
Equity in the Center emerged from the Social Sector Talent Pipelines Strategy & Learning Lab, where Foundation grantees learned how to become more results based and data driven while consistently applying a racial equity lens to their work. When the lab ended, four participants representing AmeriCorps Alums, ProInspire and Public Allies set out to create "a sector-level effort that was greater than the sum of their individual parts," says Ashley B. Stewart, a senior associate at Casey. From here, the Equity in the Center campaign was born.
In 2017, its first full year of operation, Equity in the Center focused on convening nonprofit executives and thought leaders who shared data, best practices and other research related to building a race equity culture in the social sector. This work is summarized in an infographic that illustrates how organizations move from "Awake" (focused on diversity) to "Woke" (focused on inclusion) to "Work" (focused on race equity).
In 2018, Equity in the Center plans to generate detailed research on the equity cycle and outline strategies for transforming mindsets, practices and systems. At the same time, the campaign will continue convening leaders in the nonprofit and human resources sectors.
"If you are the only person in an organization trying to do this work, it can be very hard to think about how to shift the culture," says Monisha Kapila, CEO of ProInspire, the fiscal sponsor and backbone organization for Equity in the Center. "But if you are connected to others doing this work, you get the power of the network to help advance race equity."
Other funders of Equity in the Center are the Ford Foundation, W.K. Kellogg Foundation, Kresge Foundation and the William and Flora Hewlett Foundation.
Read seven steps to advance and embed race equity and inclusion within your organization
This post is related to: