Casey Helps Students Get Frontline Experience Working in Juvenile Justice Policy and Advocacy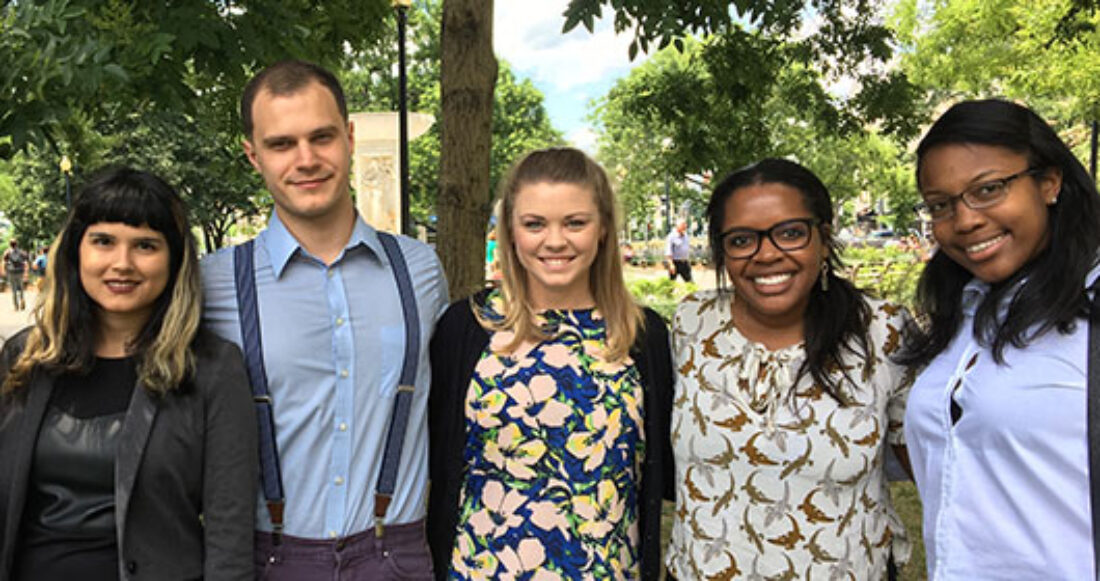 This summer, thanks to a program supported by the Annie E. Casey Foundation, students from Historically Black Colleges and Universities in Florida interned with national juvenile justice policy and advocacy organizations. All five students who completed the program worked on the frontline — and on the national stage — in the fields of juvenile justice advocacy and reform.
"These internships are a conduit for young people of color with diverse perspectives to become juvenile justice reform leaders," says David Brown, a senior associate with the Casey Foundation's Juvenile Justice Strategy Group.
Participating students hailed from four institutions: Bethune-Cookman University, Edward Waters College, Florida Agricultural and Mechanical University, and Florida Memorial University. For the last three years, these schools have engaged in a broader partnership with Casey — one that aims to introduce even more students to juvenile justice reform through the lenses of positive youth development and race equity.
As part of this effort, Casey has worked with the schools to develop four juvenile justice reform-focused courses. These courses, which are offered through each institution's criminal justice department, cover the basics of juvenile law, the juvenile justice system and critiques of the system, particularly with regard to its impact on youth of color.
"The reform-focused curriculum at these universities prepares students to be change agents within the juvenile justice system and to pursue careers in policy and advocacy," says Brown.
Students who completed at least two of these courses were eligible for the summer internship program. Participating interns had their travel costs covered by Casey. They also received a housing stipend from Casey while earning a paycheck from their host organization. The latter arrangement — to compensate the interns — was an explicit program requirement and helped ensure that students who needed summer earnings could participate.
Casey matched students to their host organization based on their shared interests. The five matches made this summer were:
The Justice Policy Institute hosted Brandi Jean-Baptiste from Edward Waters College;
The Center for Children's Law and Policy hosted Cha'ta Jacobs from Bethune-Cookman University;
The National Center for Youth Law hosted Kareem James from Florida A & M University;
The National Juvenile Defender Center hosted Alexis Gooding from Florida Memorial University; and
The W. Haywood Burns Institute hosted Ashley Grainer from Florida A & M University;
For Jean-Baptiste, who spent her summer at the Justice Policy Institute, the program was a success. "My internship changed the way I have conversations about the juvenile justice system: detention or jail isn't always the way," she recalls. The opportunity also helped define her future career plans. While Jean-Baptiste says that she still plans to become a judge, she now wants to work in juvenile court, where — as she explains it — she can treat each youth as an individual with unique needs.
Read about a training curriculum for frontline staff in juvenile justice
This post is related to: