Casey Joins Effort to Help Millions of Americans Achieve Housing Stability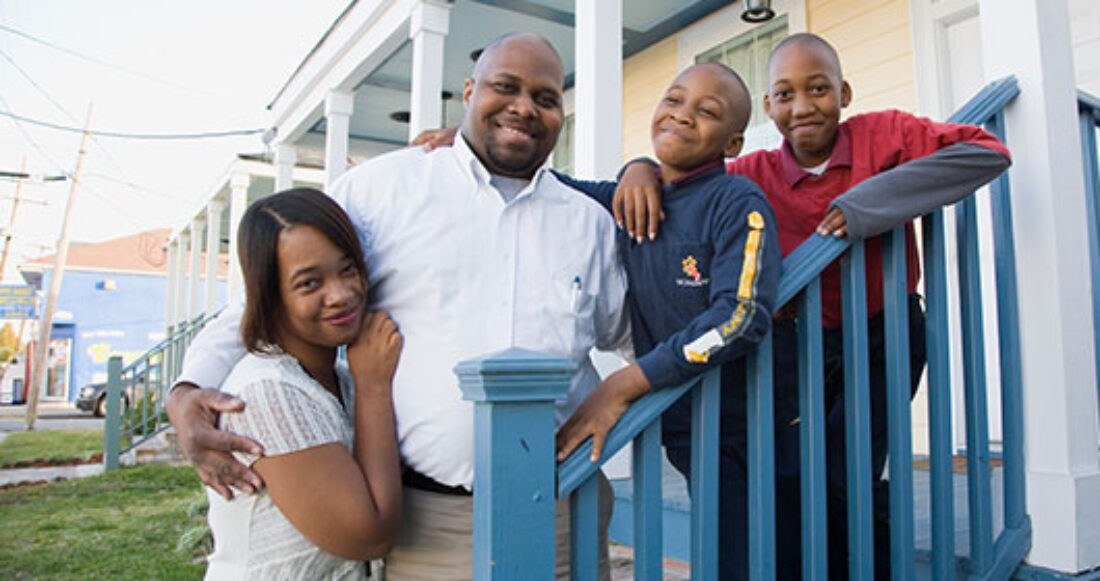 More than 12 mil­lion Amer­i­cans are strug­gling with high rent bur­dens to man­age or no place to call home. Yet, afford­able and acces­si­ble hous­ing plays a key role in help­ing both neigh­bors and neigh­bor­hoods thrive, accord­ing to research.
That's why the Annie E. Casey Foun­da­tion has joined Fun­ders for Hous­ing and Oppor­tu­ni­ty — a col­lab­o­ra­tive of nine pri­vate foun­da­tions that is work­ing to improve lives by ensur­ing that fam­i­lies can afford safe, sta­ble rentals in healthy communities.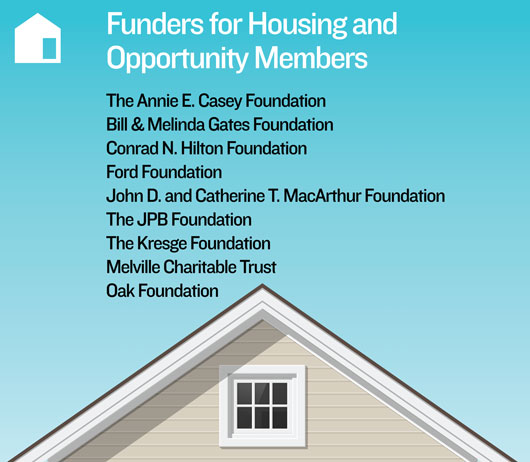 These nine foun­da­tions believe that hous­ing secu­ri­ty is a cross-sec­tor issue that can gen­er­ate real path­ways to oppor­tu­ni­ties. They also believe that coop­er­a­tion is nec­es­sary for suc­cess. By join­ing forces, the col­lab­o­ra­tive mem­bers — which sep­a­rate­ly invest­ed more than $65 mil­lion in domes­tic hous­ing-relat­ed activ­i­ties in 2017 — hope to expand their reach as well as their capac­i­ty to lever­age funds and align strategies.
To this end, Fun­ders for Hous­ing and Oppor­tu­ni­ty is mak­ing invest­ments — $5 mil­lion over the next three years so far — that will spark large-scale change on three fronts:
engag­ing in nation­al and state-lev­el advo­ca­cy work and res­i­dent engage­ment to dri­ve pol­i­cy changes at the local, state, and fed­er­al levels;
rais­ing aware­ness about why hous­ing mat­ters and its con­nec­tion to oppor­tu­ni­ty; and
sup­port­ing proven and replic­a­ble local- and state-lev­el ini­tia­tives that expand cross-sec­tor solutions.
"Safe, decent hous­ing is a must on the list of things kids and fam­i­lies need to thrive," says Charles Rutheis­er, a senior asso­ciate at the Casey Foun­da­tion and a found­ing mem­ber of Fun­ders for Hous­ing and Oppor­tu­ni­ty. ​"But afford­able rentals are hard to come by — espe­cial­ly for low­er-income peo­ple of col­or. By work­ing togeth­er, we hope to bring greater atten­tion and focus to the afford­able rental hous­ing cri­sis, and push for long-term pol­i­cy solu­tions to ensure all Amer­i­cans have a safe place to call home."
This post is related to: