Casey Selects 15 Sites to Train Juvenile Justice Frontline Staff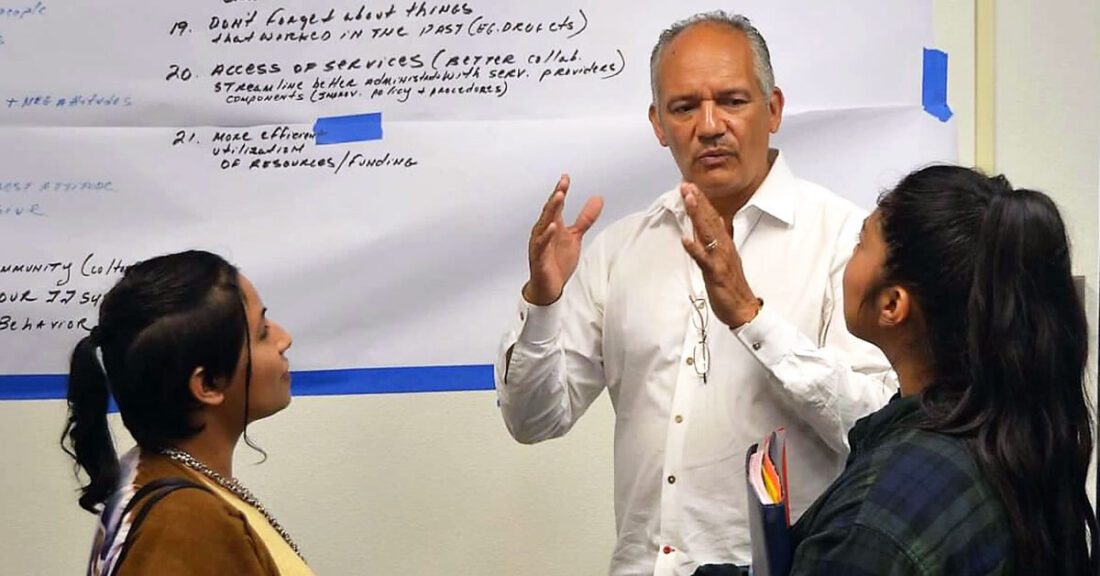 The Casey Foundation has selected 15 state and local juvenile justice agencies and related organizations to participate in its inaugural Reimagining Juvenile Justice (RJJ) Train-the-Trainer Institute this May. The institute's goal is to accelerate the spread of the RJJ curriculum, a six-part professional development opportunity for frontline staff working with youth involved in the juvenile justice system and their families.
RJJ helps frontline staff better support, divert and redirect youth to appropriate and fair justice options. The curriculum includes the fundamentals of positive youth development, encouraging juvenile justice professionals to build on young people's strengths and assets and to center their work in racial and ethnic equity. Professionals will learn how to navigate and collaborate with other public systems to take advantage of resources for young people.
"RJJ will go a long way toward deepening approaches and practices that reflect what we know about positive youth development," says David E. Brown, senior associate in the Foundation's Juvenile Justice Strategy Group.
What's next for the 15 training sites?
In May, each jurisdiction will send a team of trainers to the two-and-a-half-day RJJ Training Institute, which will be led by School & Main Institute (SMI). The teams of trainers then will deliver the RJJ curriculum to professionals in their home communities and jurisdictions between May and December 2019. A number of state agencies, says Brown, have indicated their interest in continuing the training beyond the initial group.
Will the RJJ curriculum be available broadly?
Casey and SMI plan to make the RJJ curriculum more broadly accessible to the field, including interactive portions that will be available online. The curriculum will be refined based on feedback from the 15 sites.
Where are the sites?
After a competitive process, the Foundation selected the following:
Arizona Supreme Court and Pinal County, Arizona
Arkansas Administrative Office of the Courts
Calcasieu Parish Office of Juvenile Justice Services, Lake Charles, Louisiana
County of Santa Barbara Probation Department, California
Massachusetts Department of Youth Services
Douglas County Youth Center, Omaha, Nebraska
Maryland Department of Juvenile Services
Ohio Department of Youth Services and the Ashtabula, Franklin, Montgomery and Summit County Juvenile Courts, Ohio
Pierce County Juvenile Court, Tacoma, Washington
Racine County, Wisconsin
Ramsey County Juvenile Corrections, St. Paul, Minnesota
Santa Clara County Probation Department/Juvenile Division and East Side Union High School District, San Jose, California
State of South Dakota Unified Judicial System
Tennessee Department of Children's Services and the Juvenile Court of Memphis and Shelby County, Tennessee
Virginia Department of Juvenile Justice
Related resources:
Juvenile Justice System Focuses on Strengths of Youth and Families in Massachusetts
Pima County Reforming Juvenile Justice With Casey-Sponsored Training
This post is related to: