Casey Stands With Its NPU-V Neighbors on Housing in Atlanta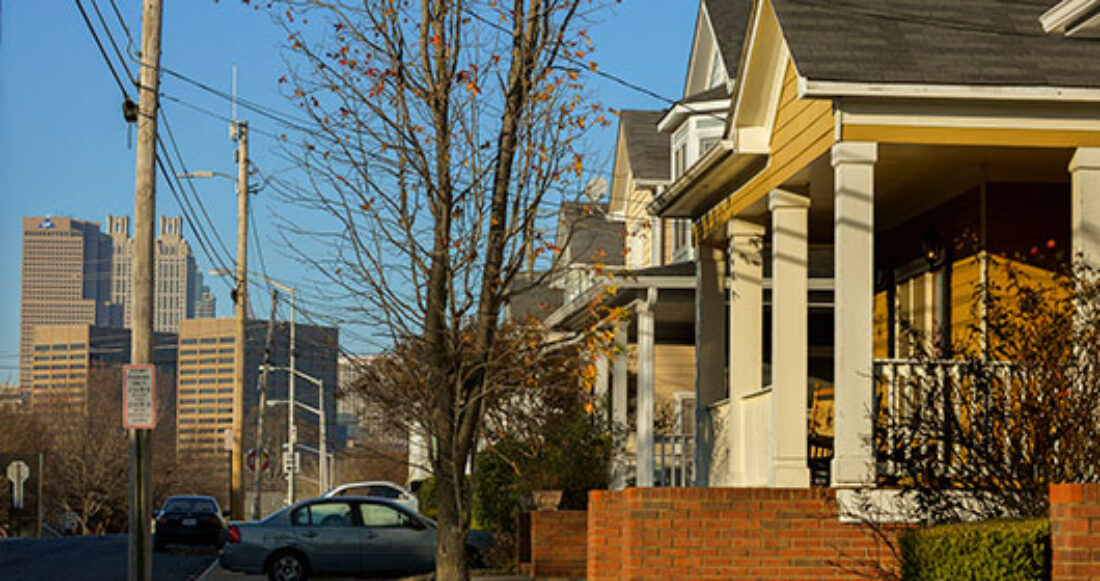 With Casey Foundation funding, the Atlanta Volunteer Lawyers Foundation (AVLF) is expanding its Standing With Our Neighbors initiative to ensure more NPU-V residents have access to rental housing that is affordable, safe and stable.
Too many low-income families struggle to secure housing that meets their needs and end up paying a significant portion of their monthly income on rent. The Harvard Joint Center for Housing Studies found that in 2014, a record 21.3 million renters spent more than 30% of their income on housing costs.
Housing insecurity is particularly magnified in Atlanta, where more than half of residents are renters. After the Great Recession, large investment firms and private equity companies bought foreclosed homes across the region and turned them into rental properties. Now, these landlords are evicting renters at rates that are sometimes twice as much as smaller owners, especially in predominately African-American neighborhoods such as East Point, where half of the households in the 30344 ZIP code had eviction notices filed against them.
Recognizing the negative effects this can have on schools and communities, AVLF launched Standing with Our Neighbors in September 2016 to provide families in Thomasville Heights with free legal counsel and other supports to help them navigate difficult landlord-tenant issues including forced evictions, mold and utility shutoffs.
Learn more about Standing with Our Neighbors
In the first 100 days, AVLF and its volunteer attorneys have provided more than 40 families with a variety of housing supports. It has stopped 14 evictions, provided free legal representation to more than 20 families needing critical repairs to their units and helped five families avoid a service shutoff by paying past-due utility bills.
AVLF is set to expand into several other communities across southwest Atlanta in 2017, continuing its work to improve resident health, reduce school enrollment turnover and enhance student attendance and performance. AVLF has already secured agreements to operate in three local schools — Dunbar Elementary, the Kindezi School at Gideons and D.H. Stanton Elementary — and has engaged several residents to participate in an advisory committee, including mothers with children in these schools who rent homes in Peoplestown, Mechanicsville and Pittsburgh.