Casey Partners with First Focus to Create State Policy Advocacy and Reform Center for Child Welfare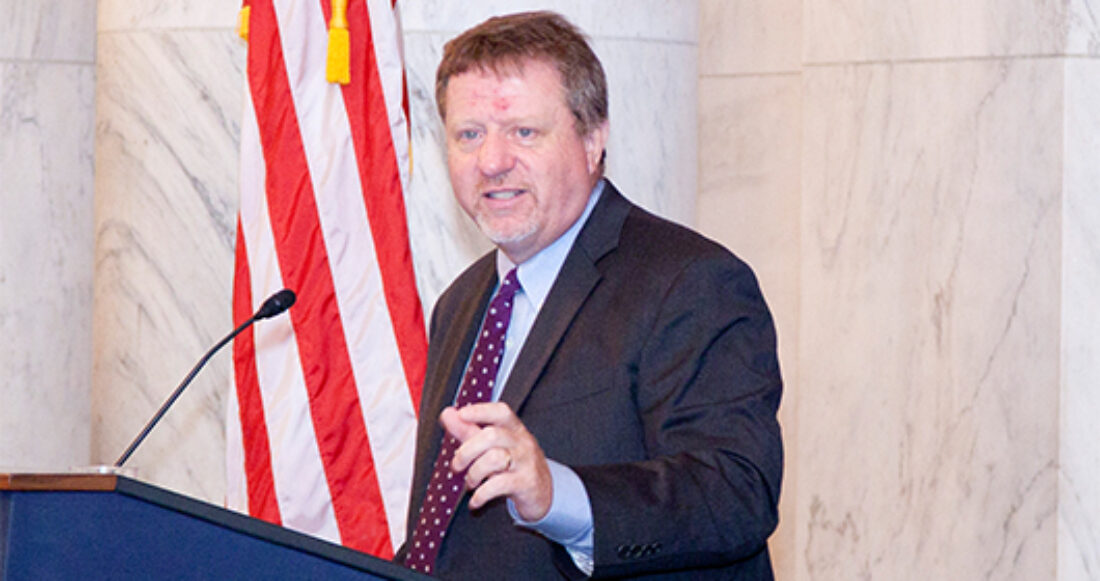 The Annie E. Casey Foundation today announced the formation of a nonpartisan center to enhance the existing network of state child welfare policy advocates working to achieve comprehensive reforms for children and families involved in child welfare systems.
The State Policy Advocacy and Reform Center (SPARC) will engage, build and support a network of reform-minded child welfare stakeholders. Initially, SPARC will provide intensive technical assistance, communications and coalition building efforts in 15 states and will ensure that support is available to advocates in every state.
First Focus, a bipartisan advocacy organization working to make children and families a priority in policy and budget discussions, was selected to coordinate SPARC.
Over the next five years, First Focus and its SPARC partners plan to support the work of state advocates pursuing child welfare reform. The center will also target assistance for "big wins" — helping a few states gain significant achievements that could inspire policy change on a national scale.
SPARC will support a broad range of policy efforts, including strengthening families to safely prevent removing children from their homes, permanency for older youth, child-focused adoptive parent recruitment, post-adoption services, educational stability for children in foster care, funding for permanency efforts, eliminating unnecessary delays in court processes, improving legal representation for children and families involved in the child welfare system, better regulation of psychotropic medications for children in foster care, reducing institutional placement of children and customized services for immigrant children and their families.
SPARC will help states assess their policies and practices and promote the use of evidence-based child abuse and neglect prevention models, and explore alternative pathways to stabilitywith a particular focus on addressing the impact of poverty on child welfare system involvement.
SPARC will emphasize three core components as it supports state child welfare advocacy partners: technical assistance that deepens the partners' knowledge of communications strategies and child welfare policies; networking opportunities that facilitate peer-to-peer learning and information-sharing among state advocates; and evidence-based guidance on policy issues and reform strategies that draw on leading child welfare expertise.
"In this economic climate, state budget cuts across the nation are draining resources from programs that provide critical services to vulnerable children who need safe, strong and permanent families," said Lisa Hamilton, vice president of External Affairs at the Casey Foundation. "We have developed SPARC to help advocates deliver the data and research that policymakers need to make the best possible decisions so that these children and their families can enjoy a brighter future."
As SPARC coordinator, First Focus will manage state partnerships, provide expertise on bridging political differences and help to create and nurture innovative policy proposals. SPARC will consist of five other nonprofits to help state advocates influence policy decisions. They are:
Child Trends, which will contribute to the project's strategic planning activities, helping to develop and implement key elements of the project, ranging from state partner selection to state partner recruitment and engagement.

ChildFocus, which will help oversee and conduct state environmental scans; conduct outreach to and maintain relationships with child welfare leaders; and help identify primary state groupings for technical support and additional assistance.

North American Council on Adoptable Children , which will provide technical assistance to states and serve as a resource for state partners on state and federal permanency and adoption policy.

Yali Lincroft, a noted policy expert who will provide on-site technical assistance and consultation to state partners on the intersection between immigration and child welfare policy.
"No child should live in fear or want, and First Focus is honored to lead this important effort to support and amplify the work of state child welfare advocates," said Bruce Lesley, president of First Focus. "We can do better for both kids and taxpayers, and SPARC will uplift innovative ideas, including reinvestment of money saved by reducing the number of children in foster care and institutional placements."
For more information about SPARC, please contact Shadi Houshyar, vice president, child welfare policy, at First Focus.
This post is related to: