Comparing First to Last in the Economic Well-Being Ranks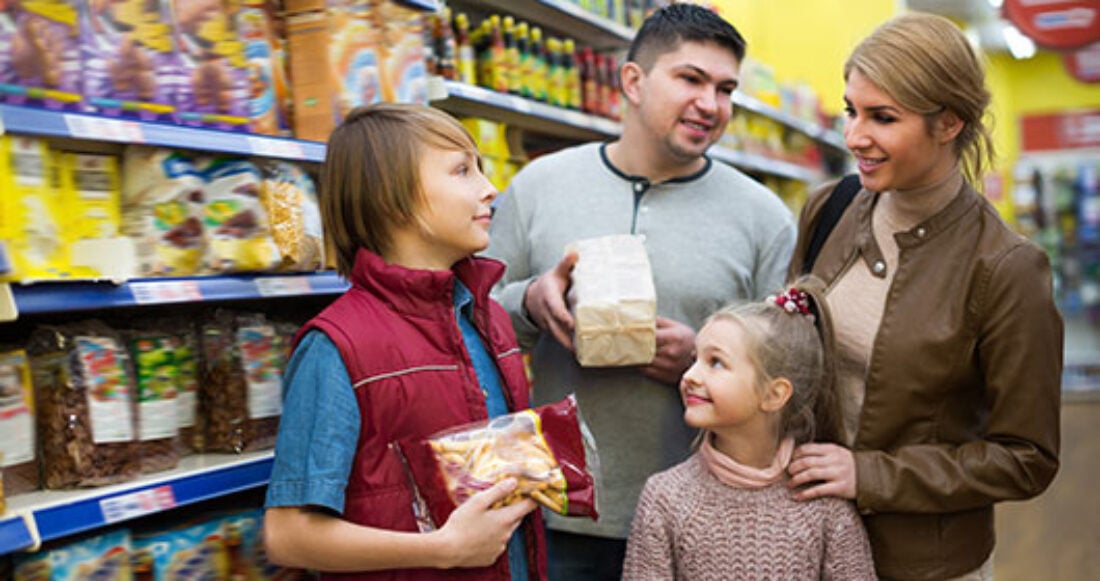 Four out of the last five years, the KIDS COUNT Data Book has ranked North Dako­ta first and Mis­sis­sip­pi last in eco­nom­ic well-being.
These rank­ings sug­gest con­trast­ing land­scapes of eco­nom­ic oppor­tu­ni­ty and sta­bil­i­ty, and the new Data Book — released in June 2017 — reaf­firms clear sta­tis­ti­cal dif­fer­ences between the two states.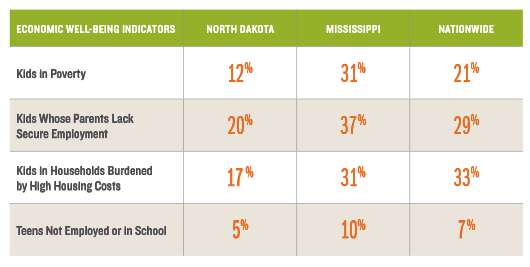 North Dako­ta has the sec­ond low­est child pover­ty rate in the coun­try. It is also the state where kids are least like­ly to live with high hous­ing cost bur­dens or inse­cure parental employment.
In com­par­i­son, Mis­sis­sip­pi has the high­est child pover­ty rate in the coun­try. It is also one of just four states — join­ing Ari­zona, Louisiana and New Mex­i­co — where at least 20% of chil­dren live in con­cen­trat­ed poverty.
What the raw rates don't reveal is that Mis­sis­sip­pi improved across all four eco­nom­ic well-being cat­e­gories from 2010 to 2015.
To main­tain this momen­tum, Mis­sis­sip­pi law­mak­ers could adopt a state-fund­ed earned income tax cred­it, which is a proven strat­e­gy for lift­ing work­ing fam­i­lies out of pover­ty. In 2016, 26 states plus the Dis­trict of Colom­bia had active state-lev­el earned income tax credits.
More on the
KIDS

COUNT

Data Book

The annu­al KIDS COUNT Data Book uses 16 indi­ca­tors to rank each state across four domains — health, edu­ca­tion, eco­nom­ic well-being, and fam­i­ly and community.

The 2017 Data Book​'s eco­nom­ic well-being sec­tion explores state and nation­al trends in the areas of child pover­ty, fam­i­ly employ­ment, hous­ing costs and whether teens are in school or working.

Go to the KIDS COUNT Data Book

View eco­nom­ic well-being data in the KIDS COUNT Data Center
This post is related to: