Database Offers Resources for Extending Foster Care for Older Youth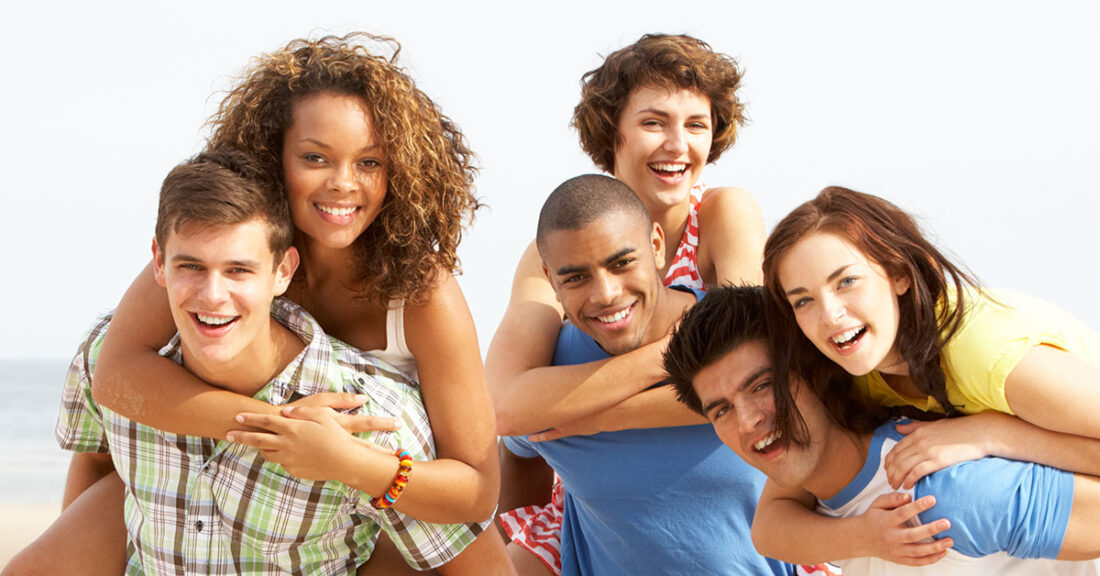 A new search­able, state-by-state data­base from the Juve­nile Law Cen­ter cat­a­logs the laws, poli­cies and prac­tices relat­ed to fos­ter care for youth ages 18 and old­er. The Casey Foundation's Jim Casey Youth Oppor­tu­ni­ties Ini­tia­tive — which focus­es on improv­ing out­comes for emerg­ing adults in the fos­ter care sys­tem — sup­port­ed the Nation­al Extend­ed Fos­ter Care Review as part of its ongo­ing com­mit­ment to share what works to help young peo­ple suc­cess­ful­ly tran­si­tion to adulthood.
Top­ics cov­ered include rules on eli­gi­bil­i­ty, reen­try for old­er youth, case man­age­ment ser­vices, court over­sight and sub­si­dies to encour­age fam­i­ly per­ma­nence. The resource is a sig­nif­i­cant step in build­ing a stronger case for expand­ing the length of care across the nation, allow­ing pol­i­cy­mak­ers, advo­cates and state agen­cies to see what's work­ing in oth­er states and where they stand in com­par­i­son — and, ulti­mate­ly, to use that infor­ma­tion to make improve­ments with­in their own systems.
"We know that con­tin­u­ing sup­port through ear­ly adult­hood leads to bet­ter long-term out­comes for youth in fos­ter care across the board — from edu­ca­tion and employ­ment to finan­cial and hous­ing secu­ri­ty," says Todd Lloyd, a senior pol­i­cy asso­ciate with the Foun­da­tion who sup­ports the Jim Casey Ini­tia­tive. ​"This data­base gives us our first com­pre­hen­sive sur­vey of the nation­al pol­i­cy land­scape, which will enable us to iden­ti­fy what's work­ing and where we need to do better."
While 45 states have poli­cies that extend fos­ter care eli­gi­bil­i­ty past age 18, only about half cur­rent­ly take advan­tage of fed­er­al Title IV‑E fund­ing — allo­cat­ed by law since 2008 — to pro­vide ser­vices to young adults. Increas­ing that num­ber to include all states is an impor­tant goal of the Jim Casey Ini­tia­tive. Access to these fed­er­al resources allows states to extend the dura­tion, qual­i­ty and scope of care for young peo­ple as they become young adults, which helps to cre­ate the con­di­tions that lead to sta­bil­i­ty and connection.
Anoth­er ben­e­fit for states is the addi­tion­al over­sight and account­abil­i­ty for out­comes that comes with fed­er­al fund­ing. ​"The end goal is not for kids to just spend anoth­er three years in fos­ter care," Lloyd says, ​"but to devel­op poli­cies and prac­tices for suc­cess­ful extend­ed care — care that is respon­sive and devel­op­men­tal­ly appro­pri­ate, pro­motes per­ma­nen­cy, opens up new oppor­tu­ni­ties and gives young peo­ple a real shot at becom­ing healthy and secure adults."
Relat­ed reading:
Suc­cess Beyond 18: A Bet­ter Path for Young Peo­ple Tran­si­tion­ing From Fos­ter Care to Adulthood
This post is related to: