Engaging Parents as Key Partners in Closing the Vocabulary Gap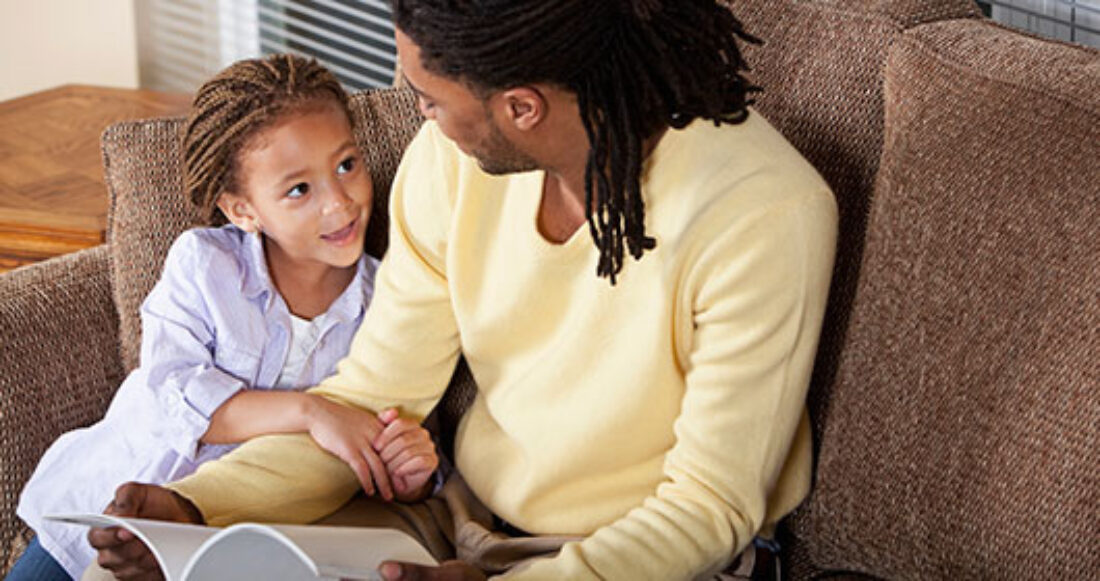 A growing body of research, as well as some promising new pilot programs, underscore the urgent need to close the vocabulary gap between children who are raised in poverty and those raised in middle-income families — a gap that can lead to enduring academic problems as children grow up.
Studies show that language disparities begin early. Children who are 18 months old and growing up in middle-income families already know 60% more words than do children of the same age from poor backgrounds. Those middle-class kids also understand words more quickly. By kindergarten, the language gap has widened considerably. Another study reveals that by the age of 3, children growing up in poor families have heard up to 30 million fewer words being spoken in their homes or child care settings than their middle class peers.
Not surprisingly, this widening vocabulary and language gap soon turns into an enduring achievement gap — with many children already falling behind academically in the early years and at risk of never catching up as they get older. By age 5, children living in poverty score two years behind their middle-class peers on standardized language development. By the fourth grade, studies show that half the children in poverty are unable to read with even basic proficiency, putting them at risk for chronic academic underperformance and diminished job prospects later on.
This research has helped shape a number of pilot programs, including several being developed at Temple University in Philadelphia. These programs reach out to parents and child care providers, as well as teachers, to encourage that all-important exchange of words and conversation. One Temple program — based on an evidence-based curriculum called "Story Talk" — seeks to close this vocabulary gap by helping Head Start teachers strengthen their vocabulary instruction in the classroom through reading and other activities. Funded through the Institute of Education Sciences, the program delivers high-quality professional development with teacher coaching and structured lesson guides. "Story Talk at Home," supported by the Casey Foundation's Evidence-Based Practice Group, draws on our long-held belief in the positive role that parents and other family members can play in boosting their children's success. Currently being piloted in early-education settings in Baltimore and Philadelphia, the program leverages the work being done through "Story Talk" to explore how schools, in partnership with families and communities, can reinforce efforts to bolster kids' literacy. This community-based program includes extensive consultation with and feedback from Head Start staff and families.
It's time to rethink how we support language development, particularly in a child's early years. "By supporting the development of a more multi-faceted, coordinated approach that engages both teachers and families and builds upon strong evidence, we at the Foundation are hopeful that everyone who cares about young people's success will have the tools and skills to make it happen," observes Ilene Berman, senior associate with Evidence-Based Practice Group.
This post is related to: