Equity Conversation Guides Serve as Timely Resource in Current Moment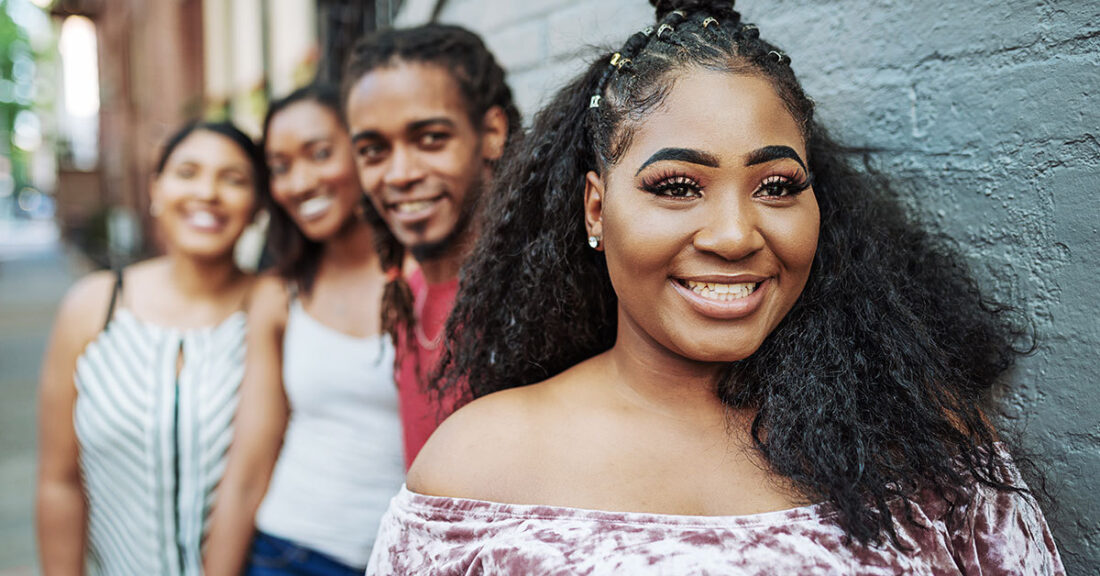 The protests against police bru­tal­i­ty and sys­temic racism have ampli­fied the need for com­plex con­ver­sa­tions about racial inequity in pub­lic sys­tems. To help, the Annie E. Casey Foundation's Equi­ty Con­ver­sa­tion Guides for Young Lead­ers and Part­ners pro­vide step-by-step instruc­tions for facil­i­ta­tors to lead groups of young peo­ple in under­stand­ing the his­to­ry of struc­tur­al racism and how it oper­ates today.
"In this moment, we must use our indi­vid­ual and col­lec­tive pow­er and respon­si­bil­i­ty to dis­man­tle these struc­tures so that all young peo­ple can tru­ly thrive," says Leslie Gross, direc­tor of the Foundation's Jim Casey Youth Oppor­tu­ni­ties Ini­tia­tive®.
"When young peo­ple are giv­en the space to learn, engage and con­nect with oth­ers who have a shared sense of pur­pose and com­mu­ni­ty, change hap­pens," Gross con­tin­ues. ​"It is clear that these dif­fi­cult con­ver­sa­tions must still be had, and actions must still be tak­en. This move­ment is being led by young peo­ple. And I hope that these guides will inspire more of them to become the lead­ers dri­ving real change with­in their communities."
The Equi­ty Con­ver­sa­tion Guides — devel­oped in part­ner­ship with Jim Casey Young Fel­lows, NOX­TIN, the W. Hay­wood Burns Insti­tute and Fos­ter Youth in Action — pro­vide tips on how to cre­ate spaces that fos­ter con­ver­sa­tion and engage­ment that fuel action around advanc­ing racial and eth­nic equi­ty. The four guides include:
After intro­duc­ing the core con­cepts, facil­i­ta­tors are invit­ed to work through the guides in a way that makes sense for the group.
This post is related to: