Five Questions With Casey: Satonya Fair on Grants Management's Mission-Critical Work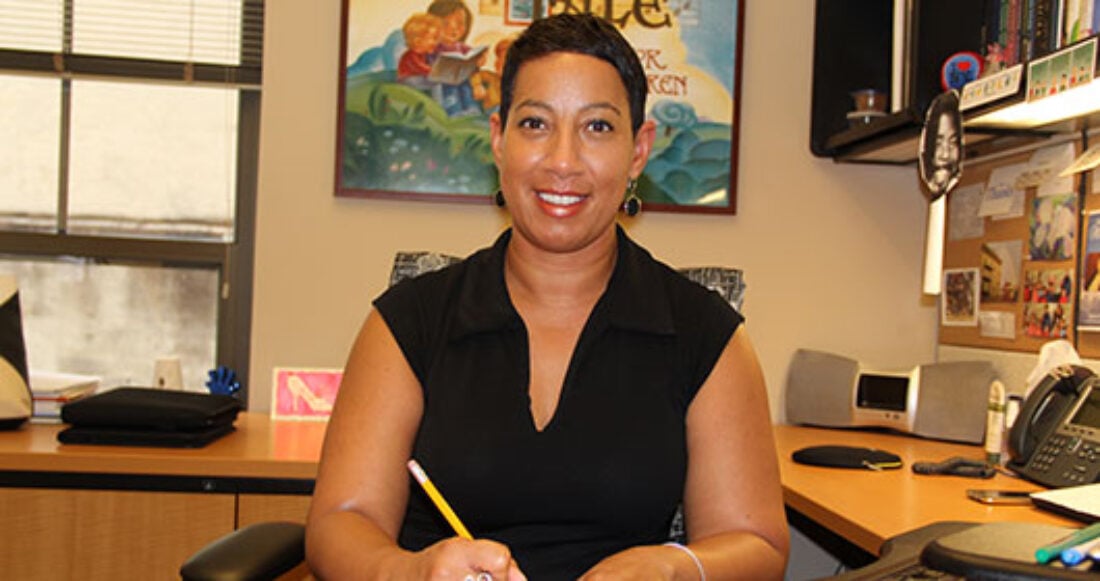 As Casey's director of grants management, Satonya Fair oversees the administration of more than $100 million in grants and contracts annually. She leads the Grants Policies and Procedures Committee and is a member of both the Foundation's committee of managers and budget development team.
Before joining Casey, Fair served as a senior grants manager at Citi Foundation, where she oversaw the organization's North America Community Grants Program. She holds a law degree from the University of Cincinnati and a bachelor's degree in psychology and political science from Miami University in Ohio.
In this Five Questions edition, Fair talks about the role of grants managers and how her work helps advance the Foundation's mission of securing better, brighter futures for America's kids and families.
Q1. What is grants management? How is a grants manager different from a program officer?
We all work to fulfill the Foundation's mission to ensure brighter futures for vulnerable children and families. Program officers do this by managing their designated body of work, and they are accountable for the results associated with this work. Grants management staff operate across units to help the Foundation administer funds in a way that is programmatically savvy and operationally efficient. As part of this work, we collaborate with the Foundation's finance department, leadership and program staff to ensure that we are establishing and following policies and procedures that best support our grantees and Casey's overall mission.
Q2. You've worked on the programmatic side of philanthropy in the past. What prompted your shift to a different role behind the scenes?
I like to think that I have a corporate mindset with a philanthropic heart. I started my career as a child and family advocate. There were many organizations in my local community that wanted to make a difference for children and families. Most were small organizations with great programs, but their staff often lacked the time or skills to fundraise.
I was really good at making the case to get individuals and corporations to invest money, time or resources to support promising programs. When I transitioned to corporate community relations, I saw an opportunity to limit the hoops nonprofits jump through to get even small grants so I focused on streamlining processes and using technology. So working in grants management made sense because I understood how the right policies and technologies could make the system work for the people on the ground who are trying to make life better for kids and families.
Q3. What are some focal points of your work at the Casey Foundation?
Grants management staff members are always working to support the Foundation's programmatic interests and reputation. We have to consider how grant requirements impact organizations differently depending on their size and type. For instance: a large institution and a two-person nonprofit are very different in terms of their capacity and how they can manage our funds. We work to strike the right balance and make the process less burdensome wherever possible. We also play a key role in our annual budget development process, which is driven by our grants technology.
Q4. Technology has helped transform how philanthropies operate. How has technology altered grants management at Casey and the sector as a whole?
At Casey and other foundations, grants staff and directors are becoming more skilled in using technology and data to improve customer relations and drive budgeting, reporting and grantmaking. You have to be committed to changing the way you work in order to be more efficient and better serve your philanthropic mission.
Since I came on board in 2010, we have completely rebuilt our grants management system using more advanced technology. I led the development of a customized system that manages all grant activity through an online portal. We've become really smart in coding our system to maximize its effectiveness for staff, grantees and leadership while generating data to improve and inform our work. By disbursing funds more efficiently, we have significantly reduced the amount of time it takes to process grants. This helps grantees accelerate their work so that people and communities can reap the benefits.
Q5. How do Casey's grants managers help the organization achieve its mission?
Everything we do is about helping the Foundation achieve its mission. Our goal is to ensure that nonprofits on the ground have the resources they need to carry out their work. Achieving our mission is not only about how quickly and efficiently we can get money out the door. It's also about being able to work seamlessly and effectively with our programmatic peers. We are two halves of the same thing.
This post is related to:
This post is part of the series: