Foundation Launches Learning Lab To Build Talent in Social Sector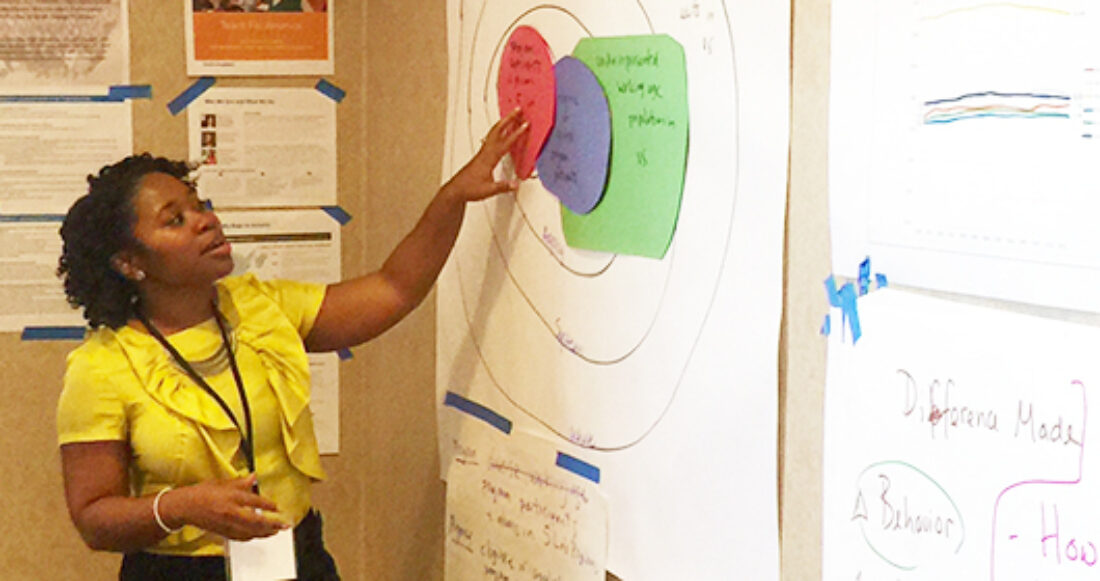 If the social sector is to help all kids have a bright future, it needs a particular type of leadership. The Foundation's talent pipelines strategy is designed to identify future social change leaders who reflect our country's evolving demographics and to equip them to have an orientation toward results, and to consistently apply a race-equity lens to their work. Ensuring this kind of leadership means creating pathways for emerging leaders who would be invaluable assets in this sector, yet who might not have the access to the education, networking and resources that they need to find their way to key social sector positions.
With this objective in mind, the Foundation has launched its first Social Sector Talent Pipelines Strategy & Learning Lab. The yearlong program is engaging five organizations − AmeriCorps Alums, Management Leadership for Tomorrow, ProInspire, Public Allies and Teach for America − with the goal of developing the next generation's social sector leadership. The lab is being delivered through six seminars to develop individual leadership, increase organizational capacity and foster collaboration on field-level talent pipeline challenges. Each of the seminars provides real-time opportunities for applying strategies back home.
The lab curriculum draws from the Foundation's results-based leadership development approach, which focuses on aligning people and resources in the pursuit of positive, measurable results. Participants have the opportunity to apply results-based leadership skills, tools and methods toward the realization of their own results. The seminars incorporate the five core competencies of results-based leadership. During the first seminar, participants chose talent pipelines results statements to help them diversify and strengthen. Read about how ProInspire staff are developing their results statement and target population.
Over the course of the lab, participants are developing their own leadership competencies, strengthening their abilities to achieve results through data-driven strategies, addressing disparities and viewing their work through an equity lens. The lab also gives the participants the opportunity to meet with a range of national leaders, including social sector funders, researchers and policymakers, all of whom will be available to engage in strategy development work.
This post is related to: