Generating Signals of Safety for Kids in Foster Care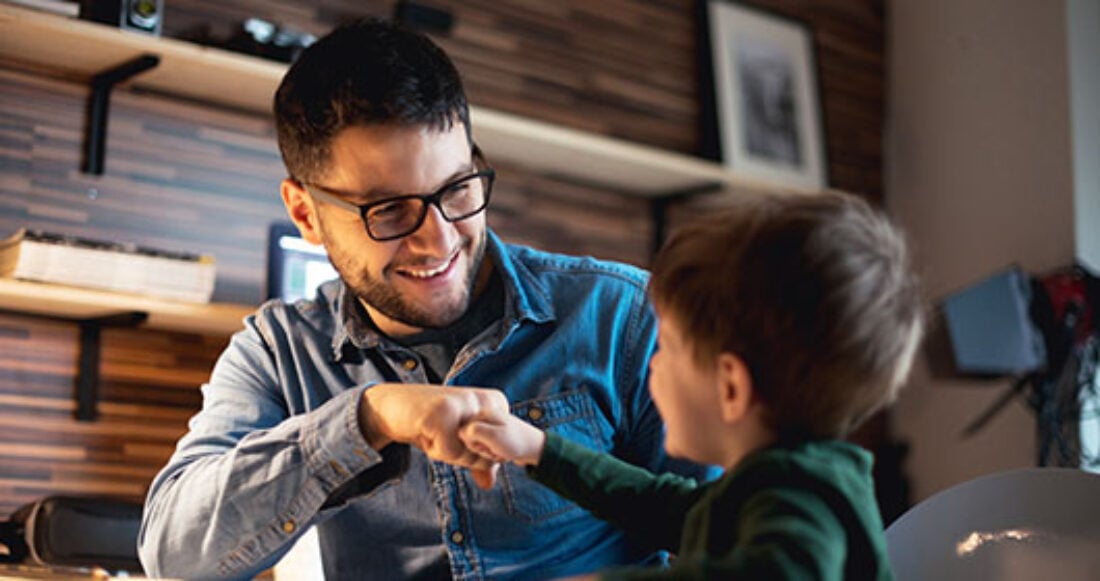 An approving thumbs up.
A quick fist bump.
A reassuring smile.
These and other supportive gestures — called signals of safety — can go a long way when caregivers are working with kids and teens who have experienced trauma. If offered regularly, such signals of safety can help young people build healthy connections with adults.
"When working with children and youth," says Kelly McCauley of KVC Health Systems Inc., "everything stands or falls on the quality of a child's relationships. No intervention is going to make a lick of difference if children do not believe their foster parents genuinely care about them, hold them in warm regard and have got their backs."
In fact, these gestures pack such an impact that they're the sole focus of a new guide, Generating Signals of Safety. The guide teaches foster parents about creating signals of safety that convey warmth, concern and empathy. Its tips include:
Catching children being good. Using warm, specific descriptions of a child's accomplishment when praising their actions;
Being genuine. A child will recognize insincerity, which can reinforce mistrust;
Staying with it. Brief, regular signals of safety can counteract harm and build trust over time;
Engaging other trusted adults. For example: a school librarian or cafeteria staff can help a struggling student by providing a few minutes of positive attention daily; and
Matching activities to children's strengths. For some kids, an arts program can build self-esteem more effectively than highly competitive sports.
The guide's lessons are a key strategy of Trauma Systems Therapy for Foster Care (TST-FC), a powerful new curriculum to help kin and foster caregivers meet the needs of kids and teenagers who have experienced trauma.
Written by McCauley, in consultation with Dr. Glenn Saxe of NYU Langone Health, the TST-FC curriculum spans four group sessions in which facilitators lead caregivers through role playing, hands-on exercises and reflective conversations that connect a child's life experiences with his or her behavior. The training also includes detailed facilitator guides, presentations, handouts and a foster parent resource guide.
The Casey-supported curriculum emphasizes the role of the caregiving team — foster parents, social worker and family services coordinator — in supporting a child's healing and development.
"Foster parents often feel that they are caring for their kids alone," McCauley says. "We designed the curriculum for the shared training of foster parents and agency staff. Time after time, we found that a shared language helps foster parents and child welfare professionals develop integrated plans of care that are efficient and effective."
The TST-FC training has been tested by child welfare agencies and evaluated by the nonprofit research center ChildTrends. It is available online, free of charge.
This post is related to: