Helping Adult Learners Find Careers and Economic Opportunity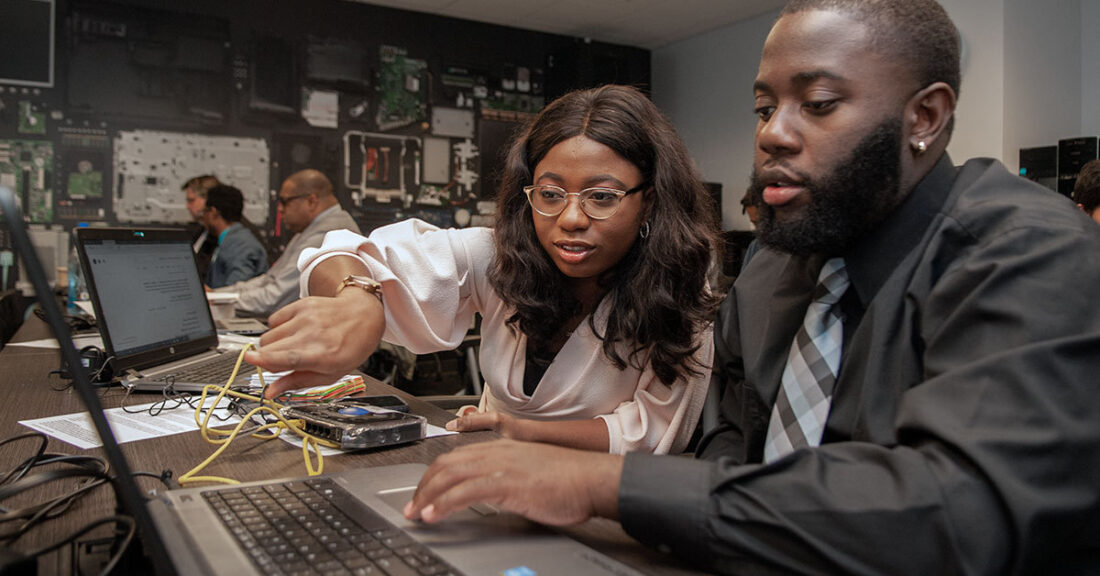 While most jobs require some college or postsecondary training, nearly 23 million Americans older than age 25 lack a high school degree or equivalent credential.
The good news? Career pathway programs — which combine adult learning and job training — can help.
On average, career pathway participants are employed, retained and paid at higher rates than their similarly educated peers. Additionally, they acquire more credentials and college credits, according to What Works for Adult Learners, an Annie E. Casey Foundation-funded report.
Download What Works for Adult Learners
These findings — compiled by the workforce-focused nonprofit JFF — are rooted in a review of 16 career pathway programs nationwide.
Despite deploying different approaches, most of these programs offer individualized academic and career counseling to help participants — many of whom were job seekers of color and low-income individuals — attain a high school diploma, earn a specialized credential or sharpen basic professional skills.
What Works for Adult Learners shares recommendations for state policymakers, educational leaders, employers and others seeking to establish or expand similar programs. Advice includes:
equipping state system leaders and practitioners with advanced labor-market analyses so they can tailor their coursework and training options to satisfy employer needs;
using a federal provision — called "ability to benefit" — that provides financial aid to students who demonstrate competency to attend college despite not having a high school diploma;
leveraging local and national learning networks to identify and advance promising practices;
customizing integrated training for underrepresented adults, such as English-language learners, individuals returning from incarceration and those who are developmentally disabled;
redesigning career pathway programs to promote careers — not just entry-level job placements.
The report also calls for additional research on career pathway programs, including evaluations that examine how outcomes may change due differences in a participant's race, gender and income level.
"There's clear evidence that career pathway programs are effective at closing skill and wage gaps by preparing adult learners for workplace success — which, in turn, helps them stabilize their families' financial futures," says Irene Lee, director of family economic success at the Casey Foundation. "We hope this report acts as a guide and encourages greater investment at the national, state and local levels to make adult skill development more prevalent, efficient and effective."
Casey funded three of the program evaluations reviewed for the report:
This post is related to: