Helping Kids in Foster Care Learn to Manage Their Emotions and Behavior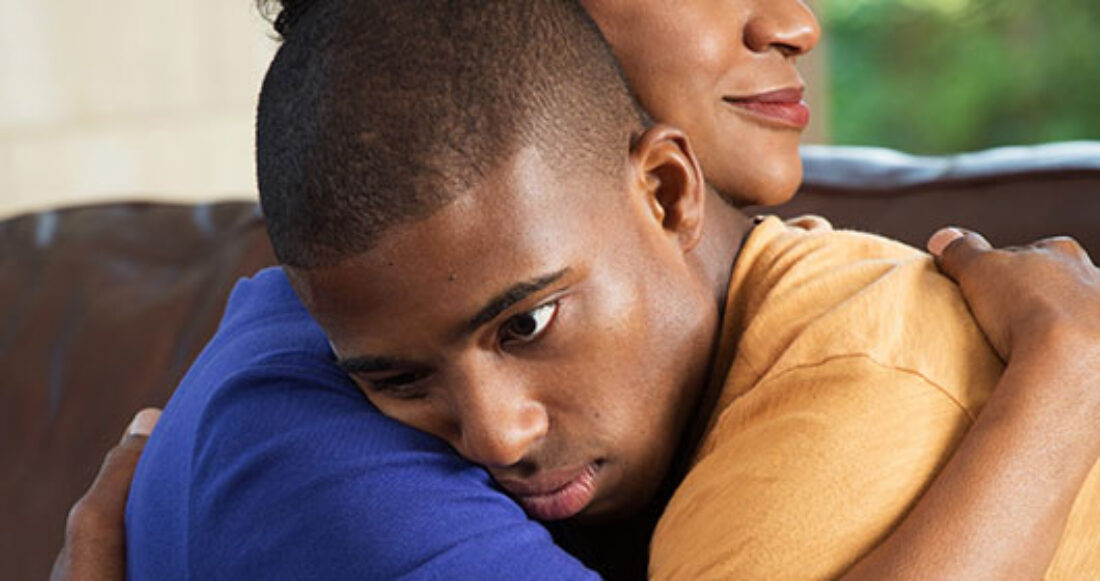 Help­ing chil­dren and young peo­ple in fos­ter care learn to man­age their thoughts, emo­tions and ener­gy is a two-part process. This is espe­cial­ly true when fos­ter par­ents, kin and oth­er care­givers are work­ing with chil­dren who have expe­ri­enced trauma.
One part of help­ing chil­dren and young peo­ple mas­ter self-reg­u­la­tion is to pro­vide them with sta­bil­i­ty through com­fort­ing dai­ly activ­i­ties, such as estab­lish­ing bed­time rou­tines or lis­ten­ing to music. Part two involves read­ing children's sig­nals and help­ing them use calm-down strate­gies when they are stressed.
"We tend to think of reg­u­la­tion as some­thing we only have to pay atten­tion to in those acute, crit­i­cal moments," says Mar­garet Blaustein, a clin­i­cal psy­chol­o­gist with an exper­tise in treat­ing com­plex child­hood trau­ma. ​"But the expe­ri­ence of hav­ing increas­ing­ly orga­nized inter­nal states over extend­ed peri­ods of time actu­al­ly decreas­es the like­li­hood of those intense moments."
Blaustein is the co-author of ARC Reflec­tions, a pow­er­ful new skill-build­ing course that teach­es fos­ter par­ents how to sup­port chil­dren heal­ing from trau­ma. The Annie E. Casey Foun­da­tion col­lab­o­rat­ed with the Jus­tice Resource Insti­tute to devel­op ARC Reflec­tions, and the result­ing cur­ricu­lum includes a com­pre­hen­sive suite of train­ing mate­ri­als, includ­ing an imple­men­ta­tion guide, Pow­er­Point pre­sen­ta­tions, facil­i­ta­tor guides, hand­outs and more.
Dur­ing the nine ses­sions of ARC Reflec­tions, care­givers learn how trau­ma affects chil­dren and prac­tice key self-reg­u­la­tion skills at home. Facil­i­ta­tors work with care­givers to:
iden­ti­fy pat­terns and activ­i­ties that either soothe or upset a child;
devel­op pre­dictable dai­ly rou­tines that help chil­dren feel safe; and
use ongo­ing activ­i­ties such as sports, arts or read­ing to sup­port day-to-day functioning.
Kris­tine Kin­niburgh, a clin­i­cal social work­er and co-author of ARC Reflec­tions, stress­es that self-reg­u­la­tion — much like any oth­er skill — takes time and sup­port to use inde­pen­dent­ly. ​"Think about how kids learn to eat with a spoon," she says. ​"You don't hand them a spoon and expect them to scoop. There are a num­ber of steps that hap­pen. It is that way with reg­u­la­tion, too."
The ARC Reflec­tions ses­sions also teach fos­ter par­ents about help­ing chil­dren dur­ing moments of dis­tress or over­whelm­ing emo­tion. Advice here includes:
offer­ing chil­dren oppor­tu­ni­ties for con­trol and choice, which can help calm kids who asso­ciate pow­er­less­ness with danger;
catch­ing moments of dis­tress at their ear­li­est pos­si­ble point, ide­al­ly when chil­dren still have an abil­i­ty self-regulate;
serv­ing as a ​

"

mir­ror," which encour­ages care­givers to name feel­ings and let chil­dren know that they see them and under­stand their needs; and
remain­ing calm, cool and connected.
"Fos­ter par­ents are the back­bone of the child wel­fare sys­tem," says Tracey Feild, man­ag­ing direc­tor of the Casey Foundation's Child Wel­fare Strat­e­gy Group. ​"We are hon­ored and pleased to pro­vide a cur­ricu­lum that helps them under­stand and sup­port the chil­dren and teenagers in their care."
Down­load a free copy of the ARC Reflec­tions Train­ing Program
This post is related to: