Helping Kids of Equal Talent Grow Into Equally Successful Students and Adults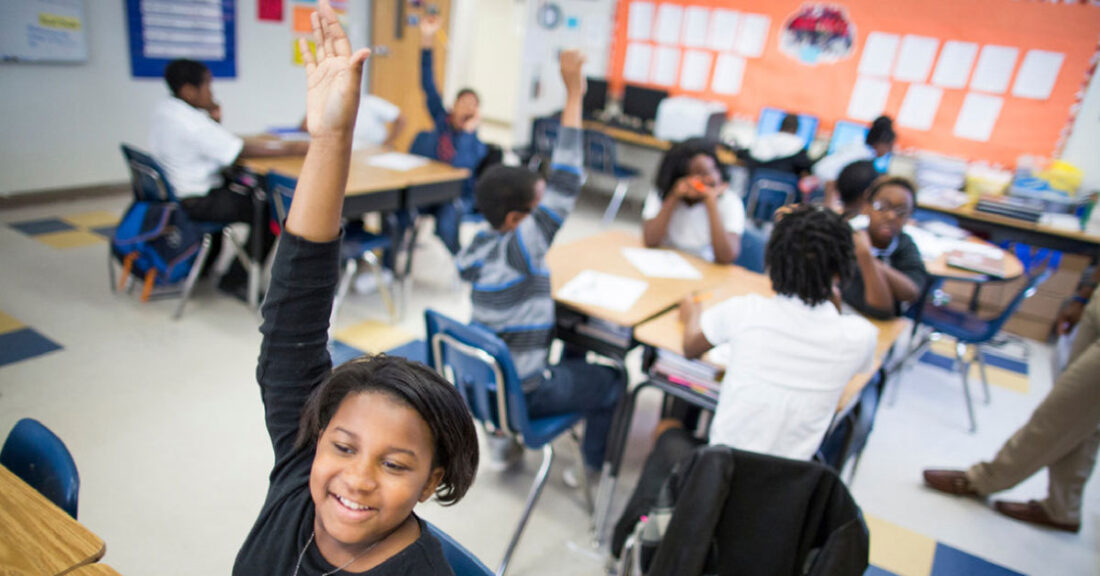 Children who struggle early in school can change course and ultimately succeed as students and adults. Yet, this transformation is less likely to take place when kids miss out on effective interventions — a disadvantage that rings true for many children of color and kids from low-income neighborhoods, according to a new report funded by the Annie E. Casey Foundation.
Born to Win, Schooled to Lose from Georgetown University's Center on Education and the Workforce leverages data from five different studies and surveys to examine how a family's socioeconomic status impacts an individual's life trajectory — first as a student and later as a working young adult.
The research here is clear: Money makes a difference. Kids from wealthier families who score lower on kindergarten tests have a 71% chance of reaching above-median socioeconomic status, according to the report. Meanwhile, poorer kids with higher scores have just a 31% chance of hitting this same socioeconomic mark.
Race also makes a difference, the researchers found. Among tenth graders posting above-median test scores for math, college degrees were more elusive for students of color: Just 46% of Latino and 51% of black students had earned a college degree after 10 years. By comparison, 62% of white students and 69% of Asian students had graduated from college during this same time span.
"When children of privilege stumble, they have safety nets to break their fall," says Allison Gerber, a senior associate in the Casey Foundation's Center for Economic Opportunity. "We need to explore which factors and interventions make the greatest difference in helping young people bounce back and how we can ensure that more children of color have access to them."
Born to Win, Schooled to Lose underscores the power of strong social networks, well-funded neighborhoods, social and economic capital and academically challenging schools. Unfortunately, youth from low socioeconomic backgrounds often experience the opposite scenarios — a lack of access to enrichment activities, underfunded schools, crumbling neighborhood infrastructure and limited interactions with role models who have postsecondary education experience.
Several strategies for bridging success gaps — as identified in the report — are:
Expanding early, pre-K learning interventions and opportunities to close gaps in readiness between students of different socioeconomic backgrounds entering kindergarten.
Continuing academic interventions throughout K-12, such as after-school and mentoring programs, which help improve school performance.
Improving and expanding high school counseling to equip more students with the information they need to transition from high school to postsecondary education and training.
Integrating career exploration and preparation into the high school advising process to expose students to career paths that lead to middle-class incomes.
"A key focus for the Casey Foundation is to help young people — especially young people facing some of life's toughest challenges — connect with positive educational and career pathways," says Gerber. "While there is still so much more we hope to learn and share, this research is an important step toward understanding how our investments can have the greatest impact."
This post is related to: